Celebrity hairdresser reveals the top five hair habits you need to avoid now: 'Gospel to me'
By April Glover | 9Honey 
For many women, hair is their most prized physical asset. It needs as much love and attention as our skin – but most of us aren't treating it so well.
There are plenty of everyday mistakes women (and men sometimes) make with their glossy mane that stops it from looking and feeling the best.
Celebrity hairdresser Anthony Nader, who runs award-winning salon RAW in Surry Hills, reveals to 9Honey Style the top five habits we need to avoid to look after our hair.
Applying too many products
Nader says a lot of women can be guilty of applying far too many competing products which clog your hair follicles.
His advice is to be sparing with products and also choose wisely what you want these gels, mousses, oils and sprays to really do.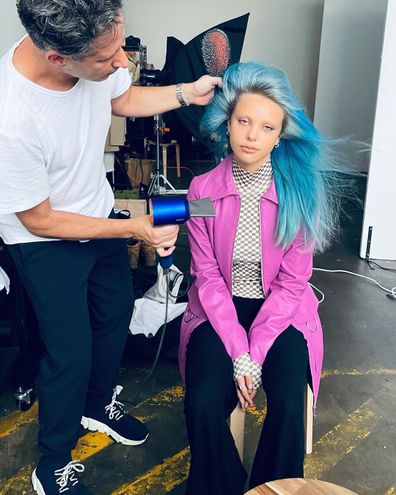 "Is it wanting more shine? Do you want to tackle dryness? Coating split ends? Or, of course, do you want volume?" Nader says
"All these cravings are very normal by all means but nine times out of ten, I find that consumers are using/applying products that in the end if you're not careful… will weigh your hairstyle down in minutes so therefore your blow dry won't last the distance."
In his own salon, Nader explains he uses the product "as he goes" to ensure he is not overdoing it.
Overusing heat stylers
Heat is a great tool for curling, straightening or adding volume to our hair. However, too much of it can be disastrous.
Nader says he has one tip that is "gospel" to him both in the salon and while styling a model for a shoot.
"Always spray in a heat protector," he warns. "Think of this as your protective shield that wraps around each hair strand so the heat from your tools don't fry your strands."
Nader also recommends using flat irons with ceramic plates for styling your hair. They are both more useful and safer than other tools for protecting your delicate mane.
"They help distribute the heat across the plates more evenly. So therefore the shape of your moulding will even because of no cold spots as some other plates in the marketplace," he says.
"The biggy for me is, ceramic helps preserve the hair's natural moisture and lustre. It also helps to reduce damaging the weaker hair strands that can lead to going frizzy."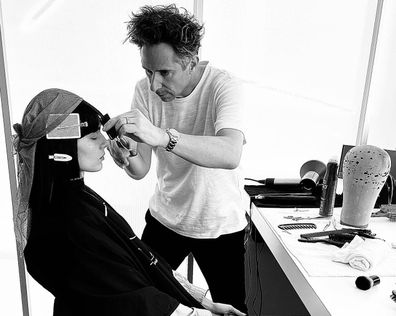 Cutting your own hair at home
After lockdowns, hairdressers around the world were horrified by the amount of people who took kitchen scissors to their own hair.
Nader says this is a big "no no" – especially if you have a fringe.
"The absolute best way [to maintain your fringe] is never to play 'hairdressers' at home," Nader reveals.
"Ask your hairdresser for a 3-4 weekly 15-minute time slot to take off the edges again."
Over-washing your hair
So many of us are likely guilty of washing our hair too many times a week. Especially those who exercise often.
Nader, however, says the optimal amount of washes each week is just two.
"I say twice a week tops," he explains. "I also recommend having two different shampoos and two different conditioners in your shower.
"Why? because the majority of women have coloured hair so you need to target this wash day with a cosmetic shampoo and conditioner. Meaning if you say a blonde and your blonde is looking brassy and needs cleaning out, you'd use a violet/purple based product here."
He adds: "The other day of the week could be that your roots tend to go oily. So you'd use your volumising shampoo and then leave in weightless conditioning spray."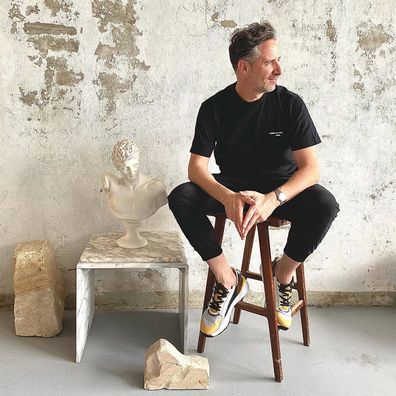 Not embracing your natural oils
Oil is a very normal element of a healthy scalp. In his time as a hairdresser, Nader says he notices many people tend to want to wash out oil – but he believes it needs to be embraced.
The hairdresser recommends using the natural oils in your hair to give it a boost.
"Having oily roots in my books can be a positive, as bizarre as this may seem," he says.
"If your mid lengths and ends are lacklustre, give your scalp and hair a good brushing through in every direction so it feels like you're giving yourself a head massage. Distributing the natural oils is positive, absolutely."