This is how to best care for grey hair…
And the products to buy
Iantha Yu – Body+Soul | May 25 2023
Naturally silver locks are having a serious style moment that experts say they're here to stay. Make your ashy hair stronger, shinier and healthier in seconds with these styling tips.
What do Helen Mirren, Jamie Lee Curtis, Jane Fonda and Sarah Jessica Parker have in common? Aside from being Hollywood powerhouses, they've all boldly embraced their grey hair – and look incredible for it.
And they're not alone. In fact, a legion of women – and men – who were forced to accept their natural hair colour during Covid lockdowns have grown to love the convenience and subversive nature of sporting flashes of silver.
And now, as grey hair fan accounts like #silversisters and #grombre (grey ombre) gather hundreds of thousands of followers on social media – the modern-day version of ripping a picture out of a magazine to show your hairdresser – it's easier than ever to embrace a flattering shade.
But first, some background. The reason why hair turns grey, and then white, comes down to how much pigment your body produces. To be specific, melanocyte stem cells (aka MSCs) produce melanocytes, which locate themselves in the hair bulb and produce pigment.
As we age, the number of MSCs reduce, leading to lighter-coloured hair. Besides genetics, stress can also play a part in when 'sparkles' start to appear.
"This happens due to stress signals from the sympathetic nerves acting directly on the MSCs, depleting these cells and eventually leading to white hair because no further pigment can be produced," explains Chelcey Salinger, trichologist at the Australian Trichology Centre. "Some nutrient deficiencies [like] iron, copper, calcium, vitamin C and protein can also cause loss of hair pigment."
If you've ever wondered why grey hair 'sits' a little differently to other hair colors, it's because it's technically thicker as each strand is bigger. "White or grey hair's average diameter is greater than that of pigmented hair, and the medulla [innermost layer of the shaft] is more developed in white hair than in pigmented [hair]," explains Salinger. "This results in white hair feeling more coarse and dry."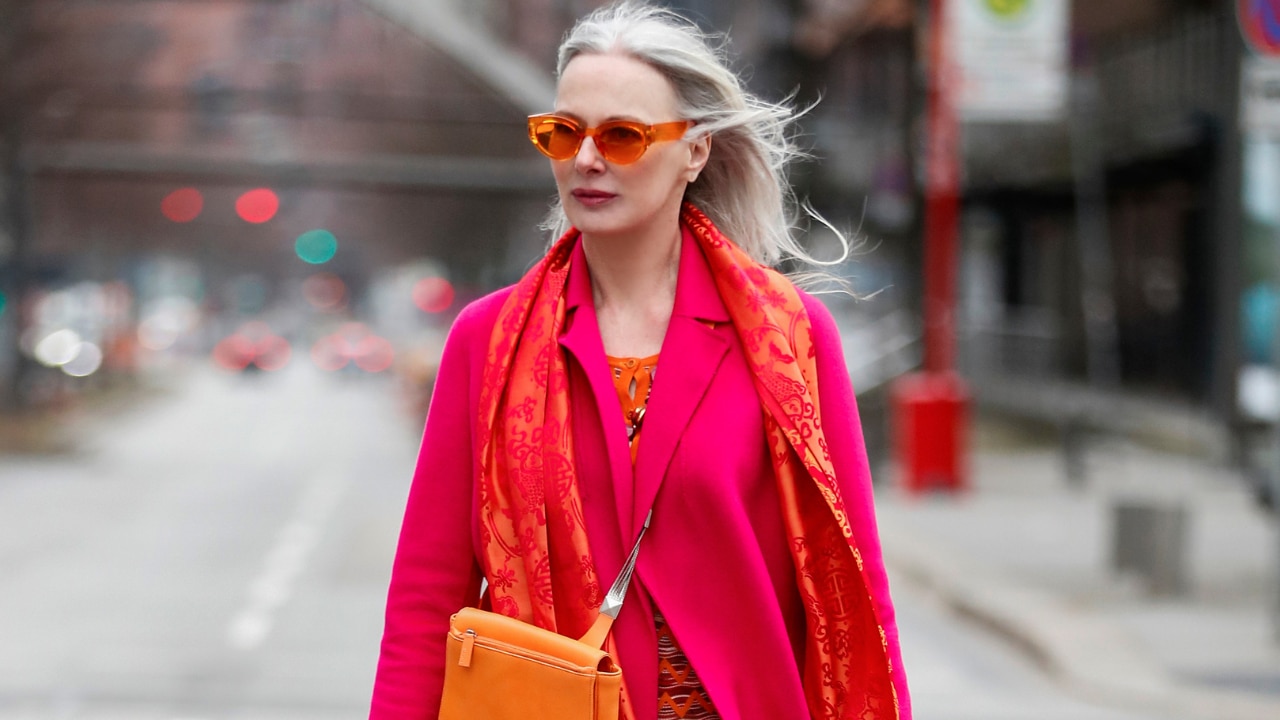 Model and influencer Petra van Bremen has embraced her natural grey. 
With that in mind, there are specific ways to look after it. "Grey hair tends to be drier, so sealing in moisture is a crucial first step," explains Anthony Nader, hairstylist and founder of RAW Anthony Nader. Oribe's Silverati Shampoo is specially formulated for grey and white hair to address unwanted yellow tones, while Goldwell's Silver 60-Second Treatment is deeply nourishing and great for those short on time.
Outside the shower, try a serum or spray, like L'Oréal Paris Elvive Hyaluron Plump Spray, to hydrate. "Moisture is going to give your hair bounce or energy, and a serum will provide extra shine to the lacklustre strands that unfortunately grey hair is known for," says Nader.
When it comes to styling, turn the temperature down in order to not dry grey hair out further. "Look for keywords with your appliances such as ceramic, thermal and ionic that won't sizzle your strands," recommends Nader. The Dyson Supersonic™ Hair Dryer diffuses air to create a gentler flow.
As for your cut, ask for "clean, crisp ends (rather than razored) as you want your hair to appear healthy, not frazzled," continues Nader. And finally, there's one habit many of us are guilty of when we first see 'pesky' greys sprout along our part: pulling them out. As tempting as it may be, both Salinger and Nader say it's simply delaying the inevitable.
"The new hair that grows in its place will also be grey," explains Salinger, "so to pluck it out is pointless."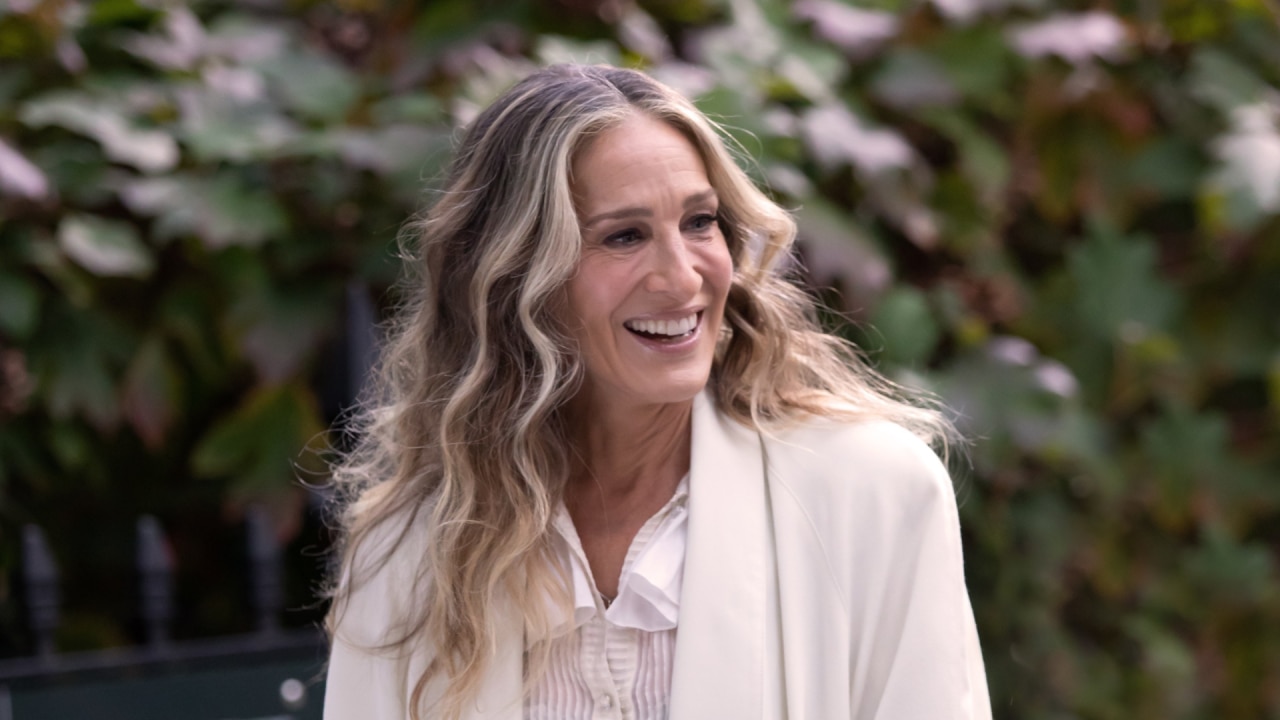 SJP herself is embracing grey highlights.
Silver linings playbook
Give ashy hair the TLC it deserves with these products to wash, treat and style.
Oribe Silverati Shampoo, $76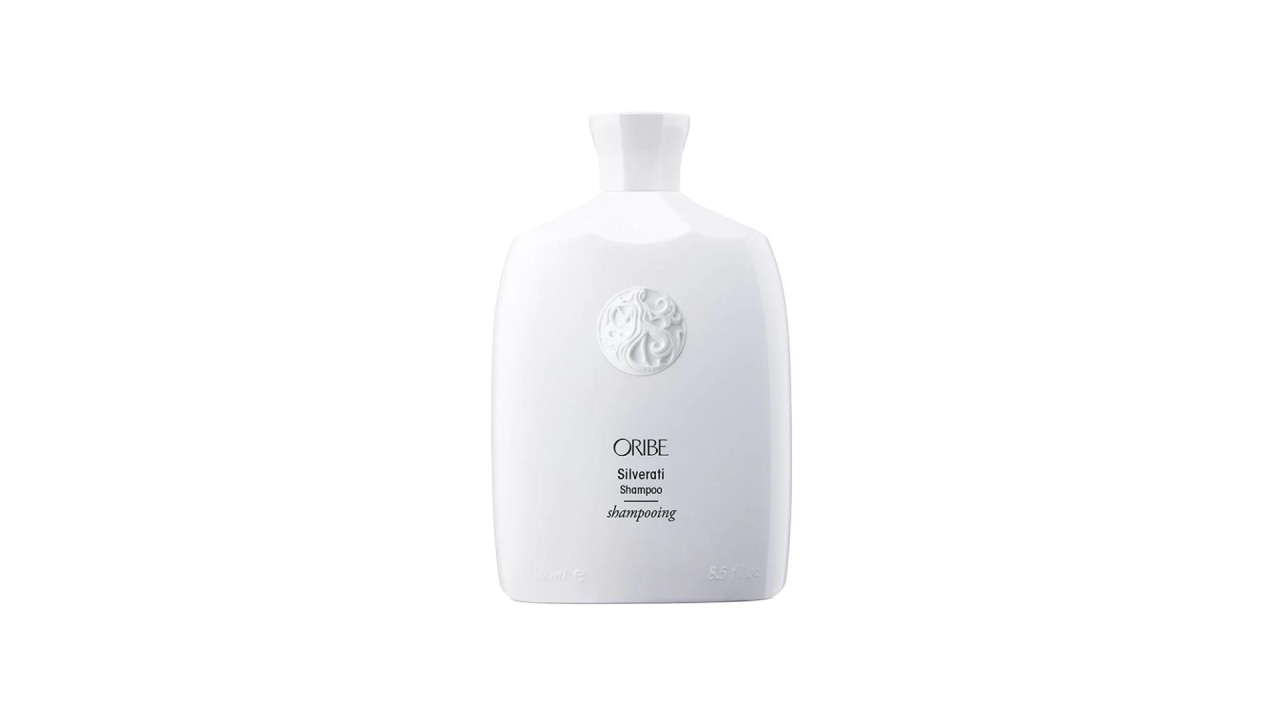 L'Oréal Paris Elvive Hyaluron Plump Spray, $22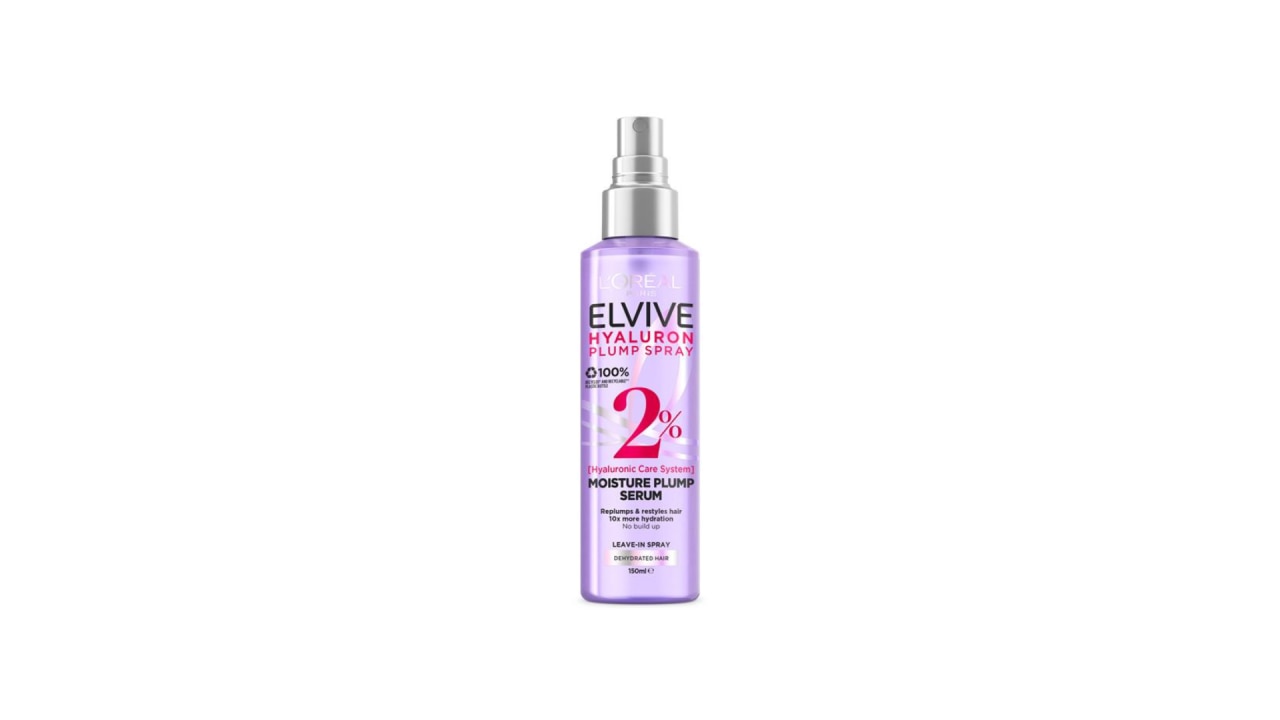 Goldwell Dualsenses Silver 60 Second Treatment
Dyson Supersonic™ Hair Dryer, $599, dyson.com.au