30 best masks for face, hair and body for 2023
Hannah Paine | March 30, 2023 
Leave it on overnight and users say you will wake up with "beautiful plump skin in the morning".
These products are hand-picked by our team to help make shopping easier. We may receive payments from third parties for sharing this content and when you purchase through links in this article. Learn more
Find out why this overnight mask is so popular. Picture: TikTok/@gingerjess6, @priyaaasidhuu.
In an ideal world we would all be dutifully doing every step of our skin and haircare routine every single day — as well as attending regular hairdresser and facial appointments to address any concerns.
But even the most dedicated beauty buff knows that simply isn't possible from both a time and financial point.
Enter the at-home mask: It's both an inexpensive and easy way to spruce up your skin and hair if you're short on time.
"Masks aren't a 'must-have' in your skincare routine, but they're nice to have on hand when you want to see visible results quickly," Adore Beauty's Senior Editor Amy Clark told news.com.au.
"For example, peels are awesome for radiance and skin texture in the lead up to an event, and popping a sheet mask on straight from the fridge can instantly hydrate and de-puff.
"But like all skincare products, you'll only see long-term improvements with regular, consistent use."
When it comes to masks you shouldn't forget your hair too, with hairdresser Anthony Nader advising incorporating one into your routine when "your hair isn't performing and not giving your hair style the longevity".
"Whether your hair is natural, frizzy/course, coloured or highly bleached, applying a mask once a week can combat dryness and feed strands the goodness that is lacking," Anthony, who is the creative director of Sydney salon Raw Hair by Anthony Nader, says.
Masks can also be a great way to unwind too, as you can simply pop it on while you're watching Netflix and enjoying a cheeky glass of wine. The end result: Fresh skin and hair in less time than it takes to watch an episode of Bridgerton.
BEST FACE MASKS: EDITOR'S PICKS
Laneige Water Sleeping Mask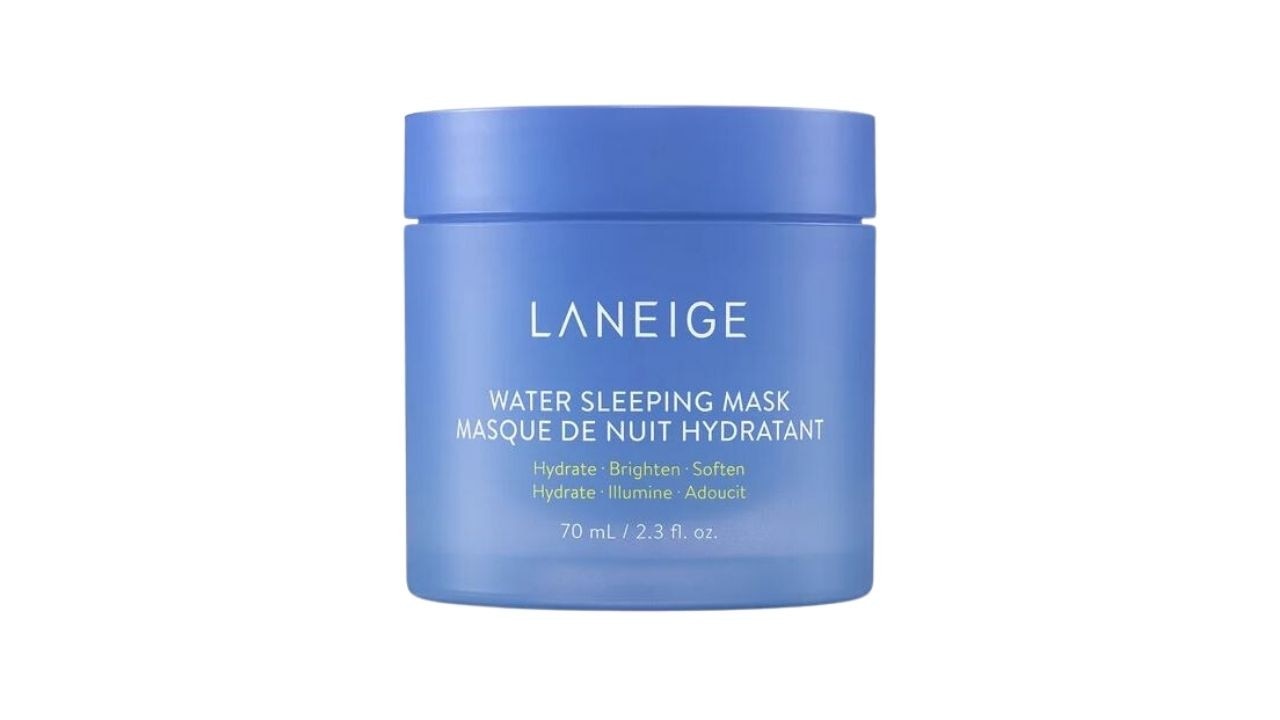 Laneige Water Sleeping Mask. Picture: Adore Beauty,
This has to be top of the list simply because of its versatility. The mask is suitable for pretty much all skin types and is soothing, hydrating and brightening all in one thanks to its probiotic-rich complex and ingredients like squalane for hydration.
Similar in texture to a gel-based moisturiser, simply slather on top of your usual night-time routine and wake up to beautiful plump skin in the morning. I love to use this when my skin is extra dry or dull, or even if I'm just feeling in need of some extra TLC — it's like a drink of water for your skin.
Don't believe me? It has an average 4.5 star rating from over 9900 reviews on Google, while on TikTok that hashtag #laneigesleepingmask has over 6.4 million views.
"No joke this product has literally changed my skin," says one TikTok review. "The Laneige Water Sleeping Mask is an absolute game changer."
"This mask is awesome for dry skin," another says.
Aztec Secret Aztec Secret Indian Healing Clay Deep Pore Cleansing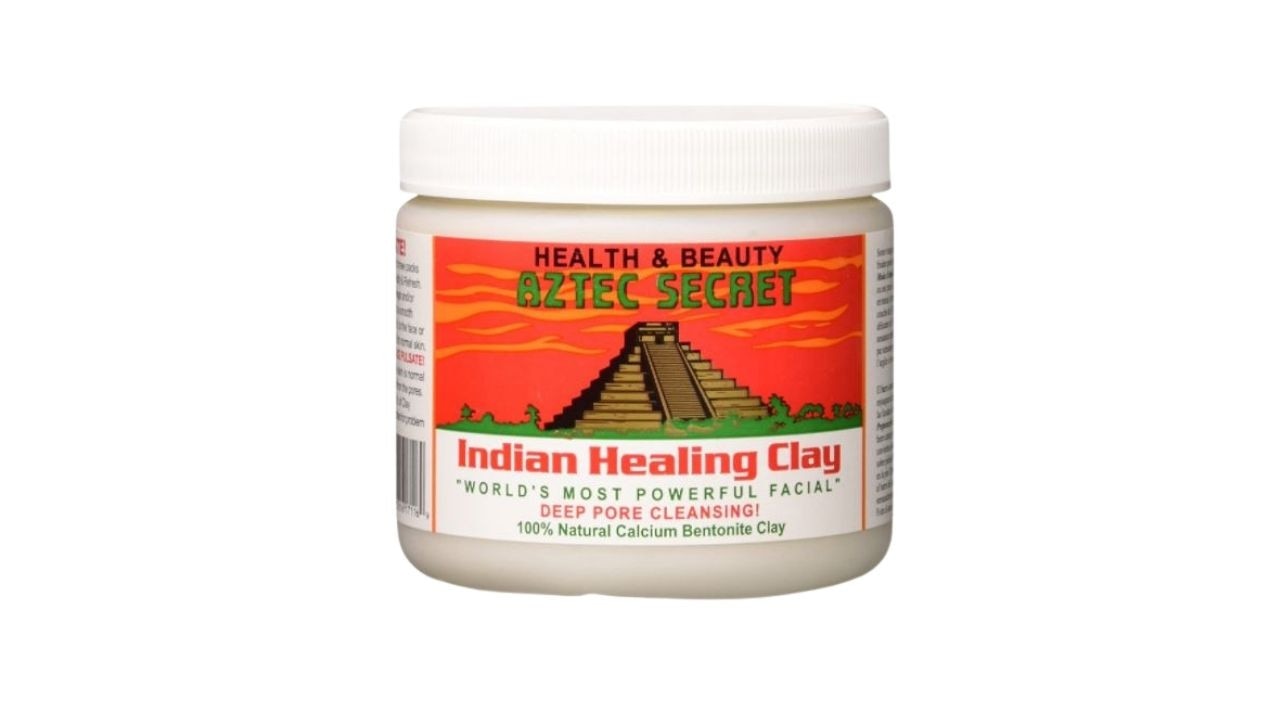 Aztec Secret Aztec Secret Indian Healing Clay Deep Pore Cleansing. Picture: Amazon Australia.
This mask has tens of thousands of five-star reviews on Amazon and is dubbed the "world's most powerful facial".
It also has a viral following on TikTok where users post before and after shots of them using the mask boasting of less visible pores and clear skin.
Fair warning, clay masks can pack a punch and be quite strong, especially if you have sensitive skin, so I would recommend you do a test patch the first time you use it.
Made from 100 per cent natural calcium bentonite clay, users say it is "amazing" for treating breakouts and pimples.
"I mix with apple cider vinegar and then put in my face and honestly I do not think my skin has looked this good since I was 19," one five-star reviewer writes.
"It can feel very tight when drying and your skin will be red after you wash it but the next day, my skin looks radiant and glowing."
Dermalogica MultiVitamin Power Recovery Masque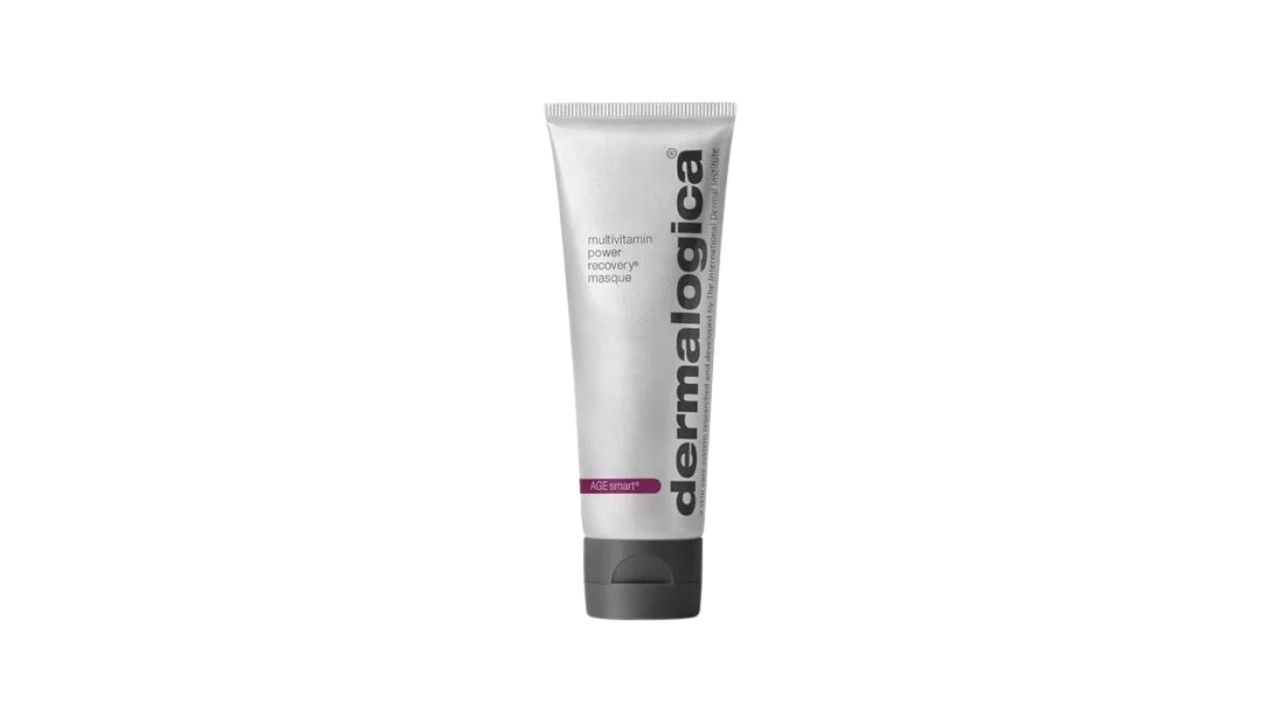 Dermalogica MultiVitamin Power Recovery Masque. Picture: Adore Beauty.
After hearing this was a favourite of Victoria Beckham's I knew I had to try it.
Victoria says this Dermalogica mask is an "ambulance in a tube" and after trialling this product, I must say I agree with Posh Spice.
It's great for an instant pick-me-up or leave on overnight and wake up to brighter and more even skin.
Ingredients like vitamin A, vitamin C, vitamin E and provitamin B5 perform much needed CPR on stressed-out skin, while the addition of botanical extracts like licorice help to soothe.
The best bit? You only need the tiniest bit at a time, meaning that while the tube is on the pricier side it will last ages.
La Roche-Posay Cicaplast B5 Mask 25g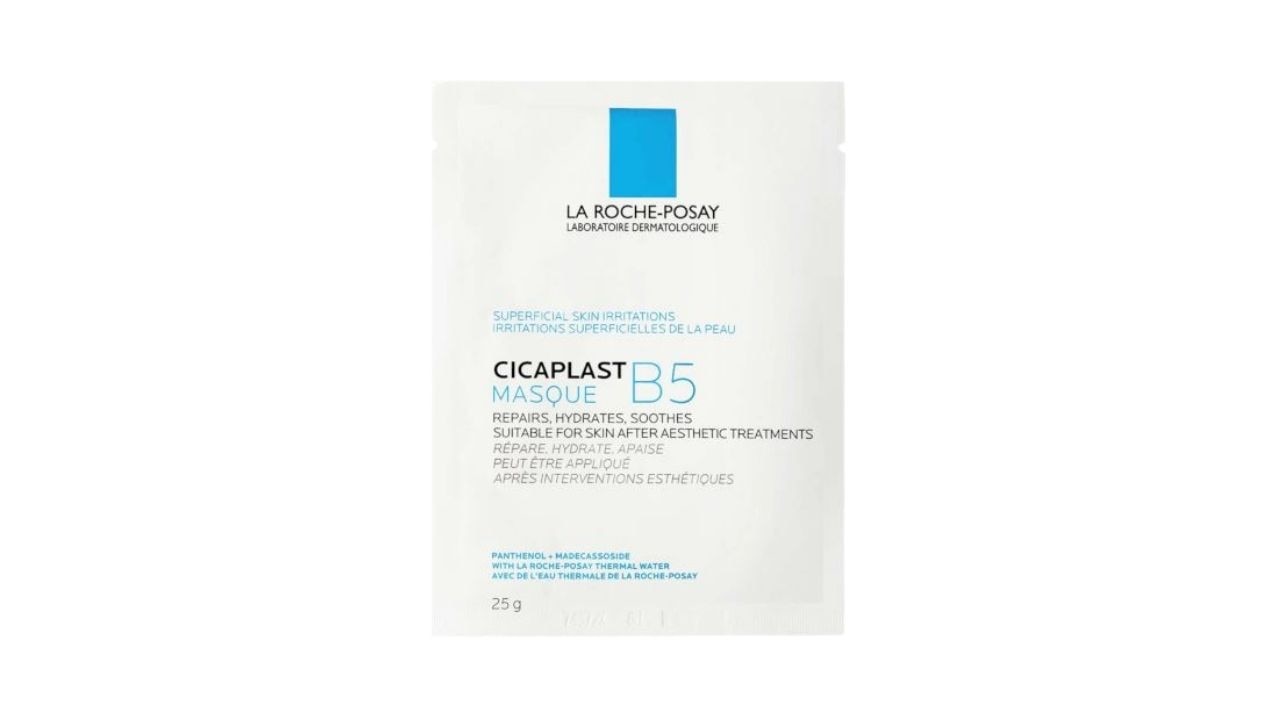 La Roche-Posay Cicaplast B5 Mask 25g. Picture: Adore Beauty.
Here at Best Of we make no secret of how much we love La Roche-Posay, and this soothing sheet mask is no exception.
Suitable for sensitive skin, this mask contains vitamin B5 and La Roche-Posay's thermal spring water to help hydrate and nourish skin, making it perfect for use after intense skin treatments like clay masks or chemical exfoliation.
Amy also recommends it before going out, saying the mask is "great for stressed out skin, or to prep skin before applying makeup".
Fresh Black Tea Firming Overnight Mask 30ml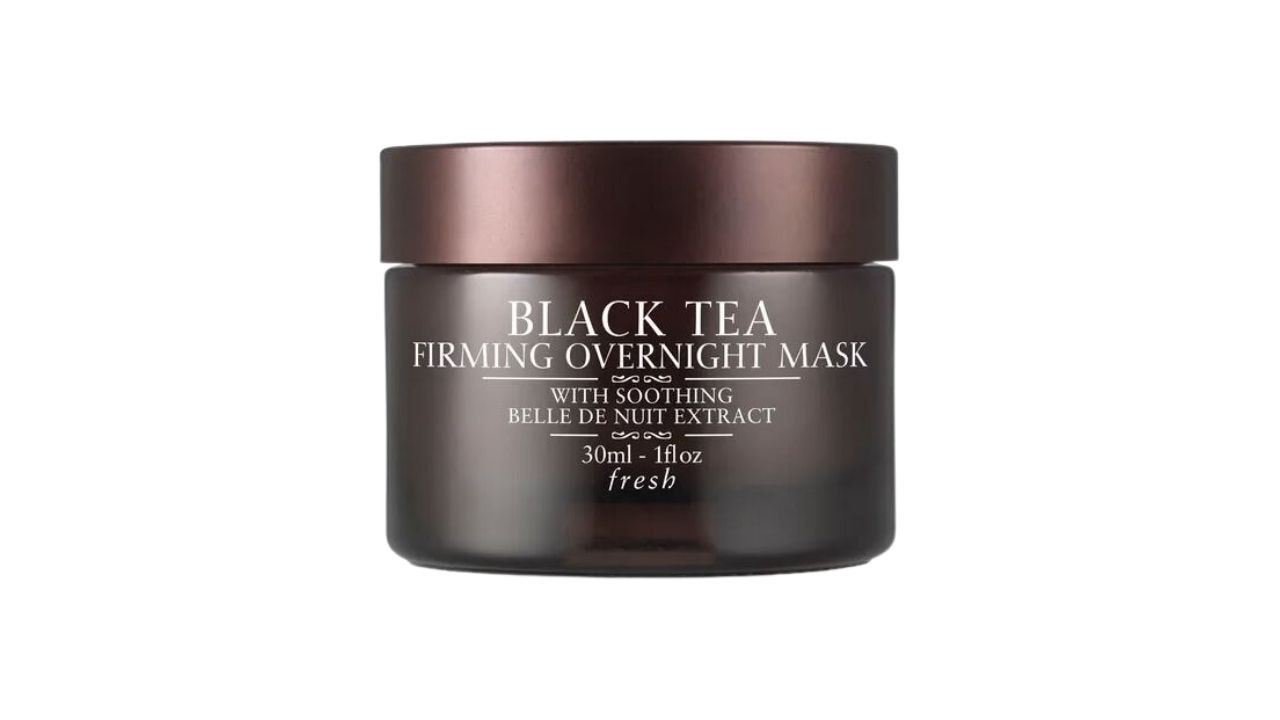 Fresh Black Tea Firming Overnight Mask 30ml. Picture: Sephora.
Fresh do an incredible range of face masks (I also love their Floral Recovery Mask), but when I wake up after using their Fresh Black Tea Firming Overnight Mask it feels like I've had a facial in my sleep. My skin feels firmer and plumper, making it perfect for a midweek pick-up or if you want to do some face prep before a big event.
Hyaluronic acid works to hydrate your skin while firming peptides will tackle any tiredness and fine lines.
BEST HYDRATING FACE MASKS
Laneige Lip Sleeping Mask 20g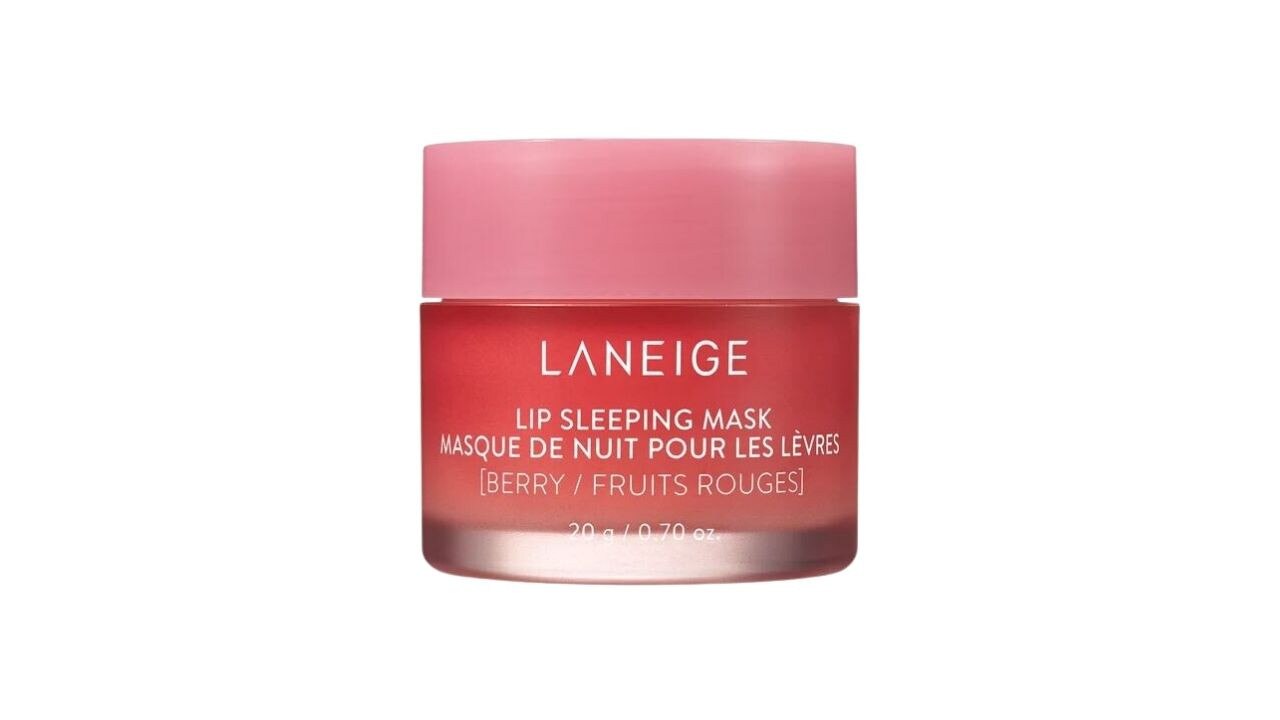 "Yes, 'lip sleeping mask' is a fancy way of saying 'lip balm', but this one is a cult product for a reason," says Amy.
Laneige's lip sleeping masks use moisture wrap technology containing beta-glucan that acts as a slow-releasing moisture layer on the lips.
It also contains vitamin C and antioxidants a blend of blueberries, cranberries, strawberries, and goji berries to seriously nourish your lips.
Avène Soothing Radiance Mask 50ml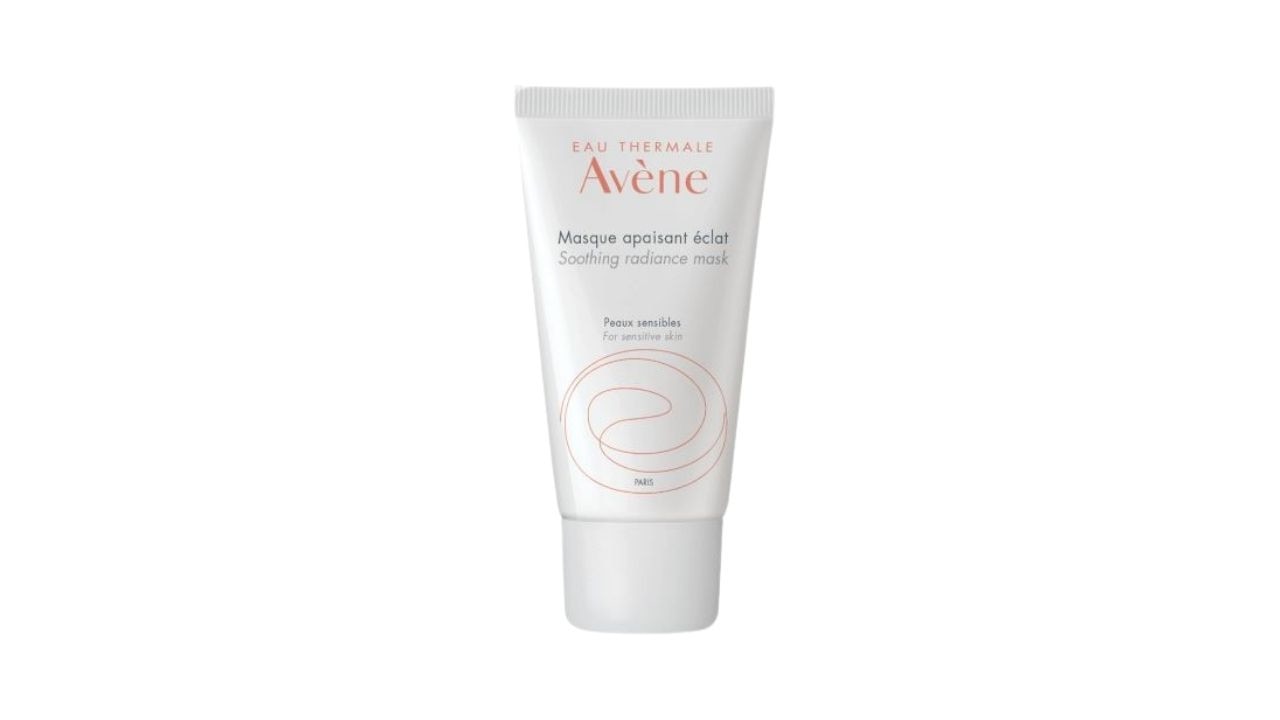 I bought this Avène mask on a whim two years ago and now I can't live without it. I use it twice a week as a sleeping mask after a chemical exfoliator and wake up with even skin tone and plump, hydrated skin.
Containing Avène Thermal Spring Water, natural berry extracts and pre-tocopheryl, a vitamin E precursor this mask is like a hydrating drink for your skin.
Clinique Moisture Surge Overnight Mask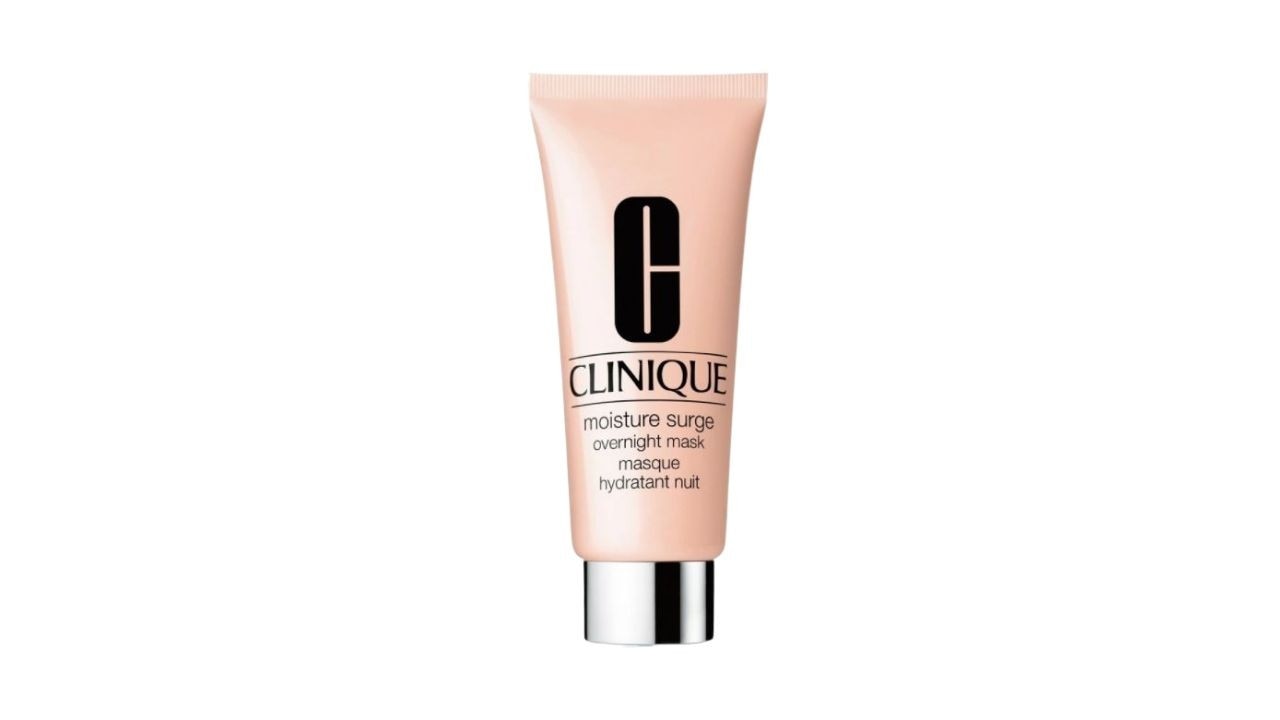 This oil-free mask from Clinique's Moisture Surge range is an creamy formula that shoppers say is an affordable alternative to more exxy sleeping masks.
"Wake up to beautiful skin at a realistic price (we can't all afford La Prairie sleep mask)," one five star reviewer says.
"It is a great overnight mask. Leaves your skin soft and supple," another shopper writes.
BEST SHEET FACE MASKS
Radiant Seoul Brightening Beauty Sheet Mask, 1 Sheet Mask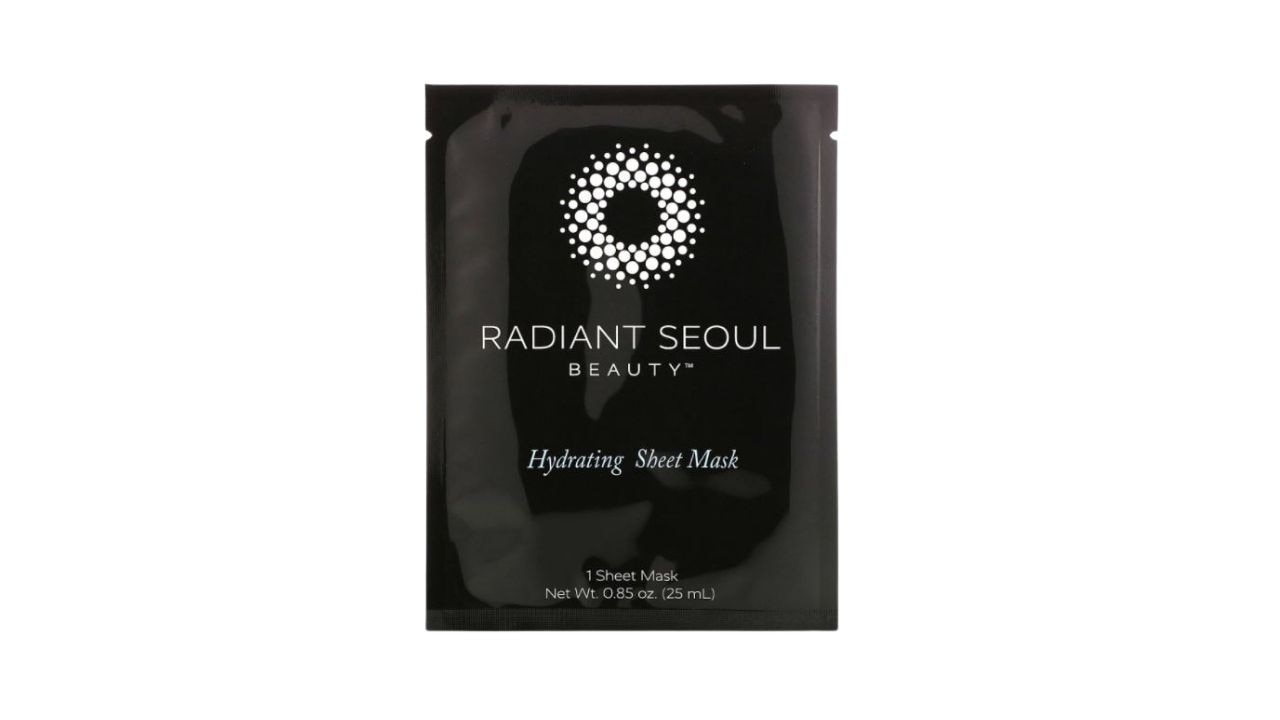 For less than the price of a coffee, you can buy this best-selling face mask and have supple and dewy skin.
Containing tranexamic acid, coconut compounds, and limonia acidissima to improve dullness and uneven skin tone, this sheet mask will give you that sought-after glow.
Garnier SkinActive Nutri Bomb Milky Tissue Mask Almond Milk
This is the best-selling sheet mask on Amazon, with five star reviews saying the affordable product gives them plump and hydrated skin.
The sheet mask contains a milky serum made of organic almond milk and hyaluronic acid, making it the ultimate calming drink for your skin.
Neutrogena Hydro Boost Mask 5 Piece
Each of these sheet masks provides six times more hyaluronic acid than Neutrogena's Hydro Boost Serum.
Each mask is also infused with antioxidant olive extract to smooth out the skin and leave it seriously soft.
BEST BRIGHTENING MASKS
The Ordinary Salicylic Acid 2% Masque 50ml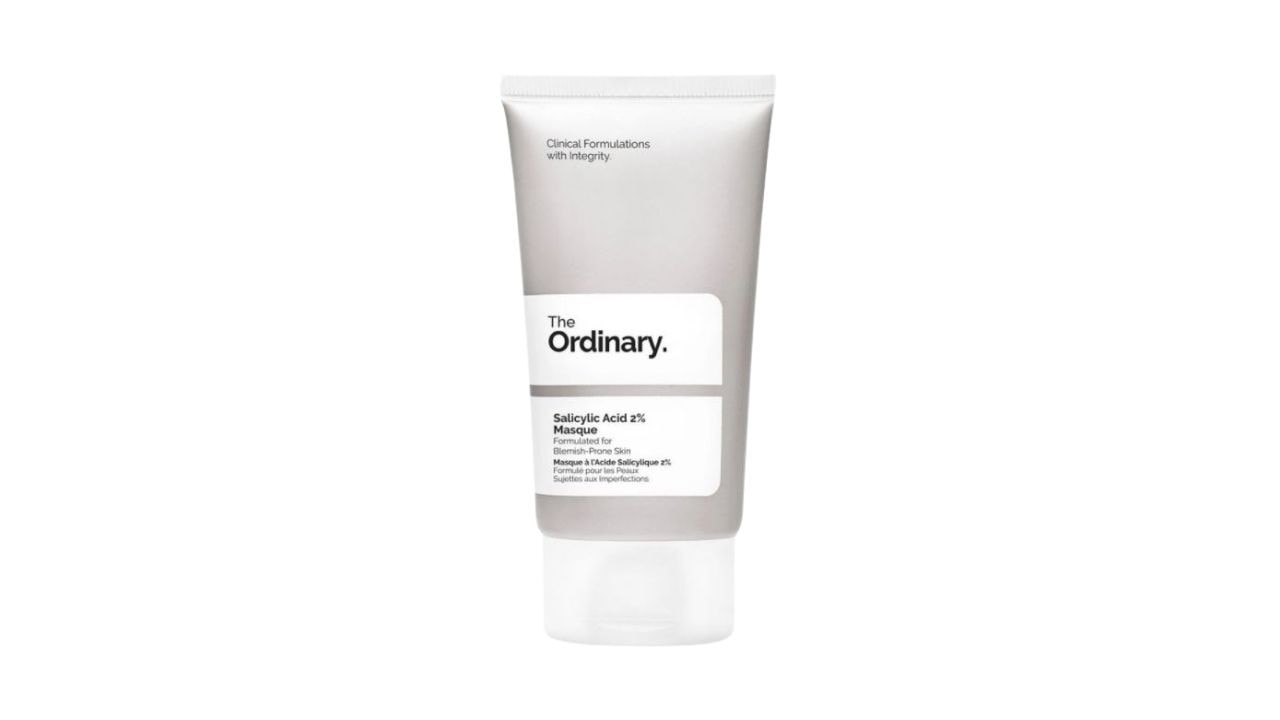 This mask is perfect for anyone wanting a treatment that targets breakouts.
As the name suggests, this mask contains salicylic acid that also targets uneven skin tone and texture.
Five star reviews say it is an "effective mask for keeping blackheads and pimples at bay".
Murad Vita-C Triple Exfoliating Facial 80ml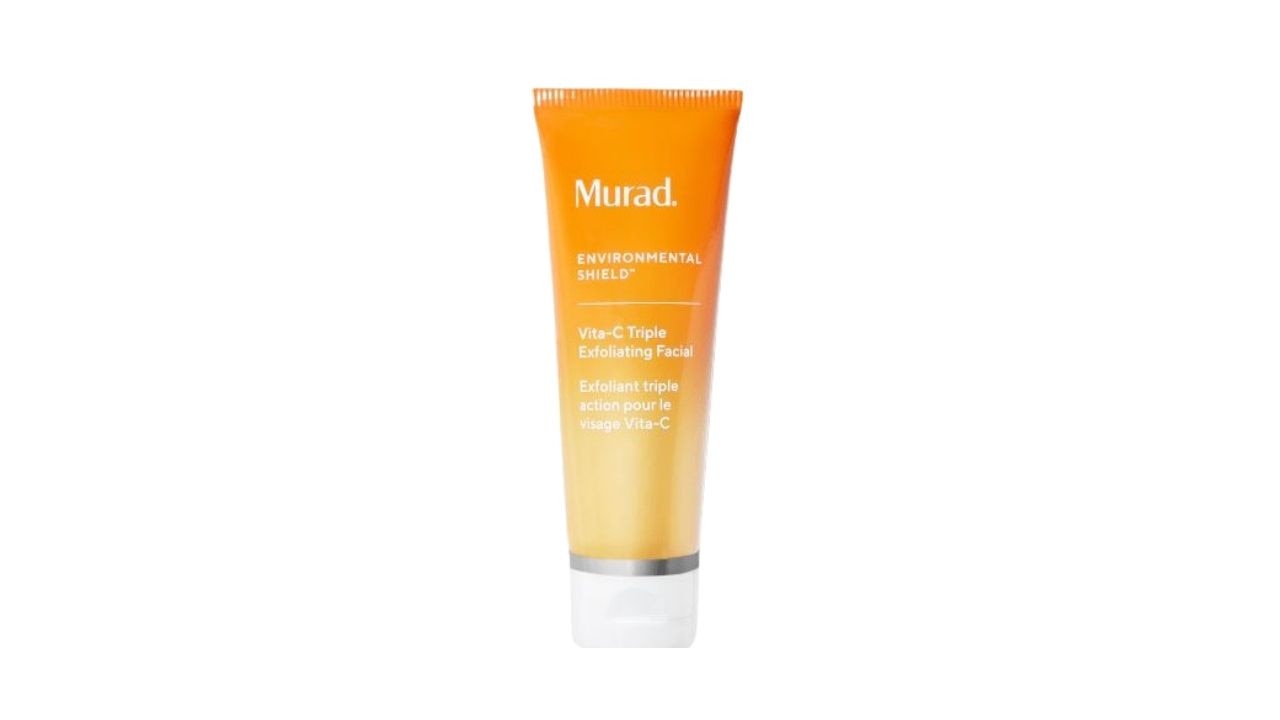 "This is basically three glowy skin products in one, with antioxidant vitamin C, chemical exfoliant glycolic acid, and physical exfoliating particles," Amy says.
This mask promises to both exfoliate and brighten skin, with customers their face "feels like heaven and smells great" after use.
KORA Organics Turmeric Brightening Exfoliating Mask 100ml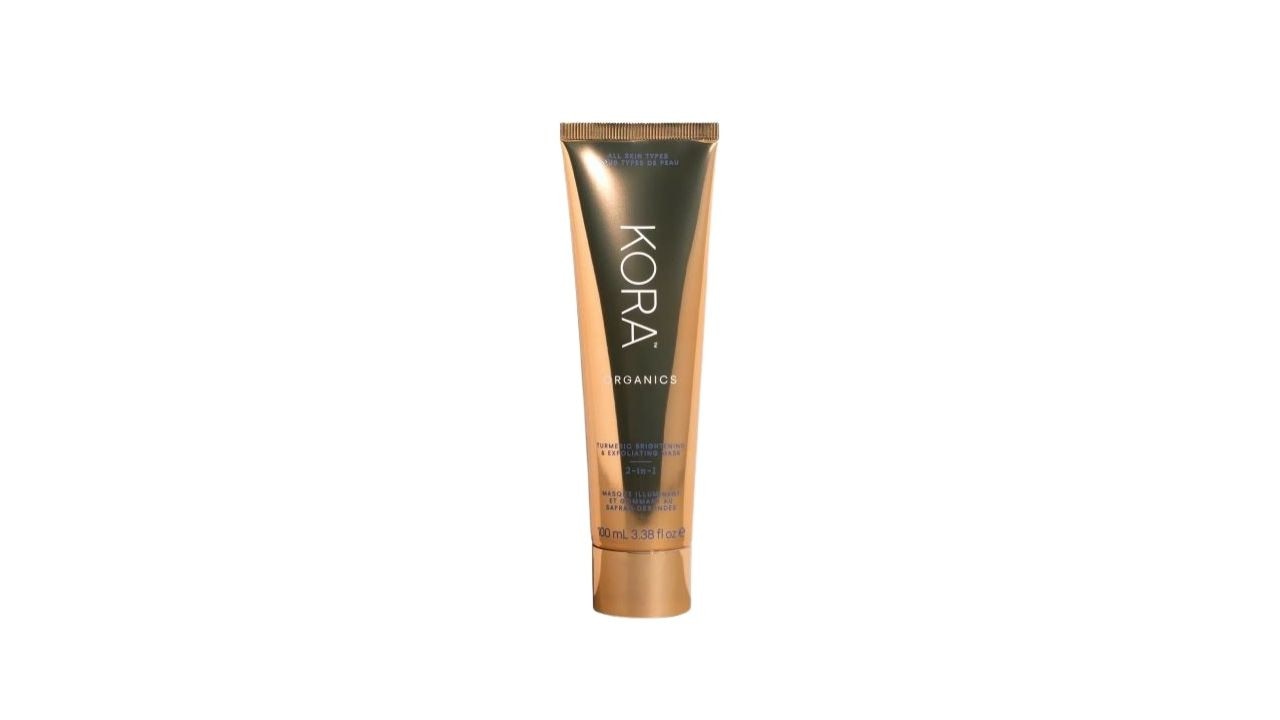 The mask is one of the most popular products from Miranda Kerr's skincare range and is a great option if you're into clean beauty.
Certified organic, the mask contains turmeric, papaya enzymes, aspen bark, peppermint and rosehip seeds to deliver fresh, exfoliated skin after use.
BEST CLAY AND CHARCOAL FACE MASKS
Benefit The POREfessional Deep Retreat Clay Mask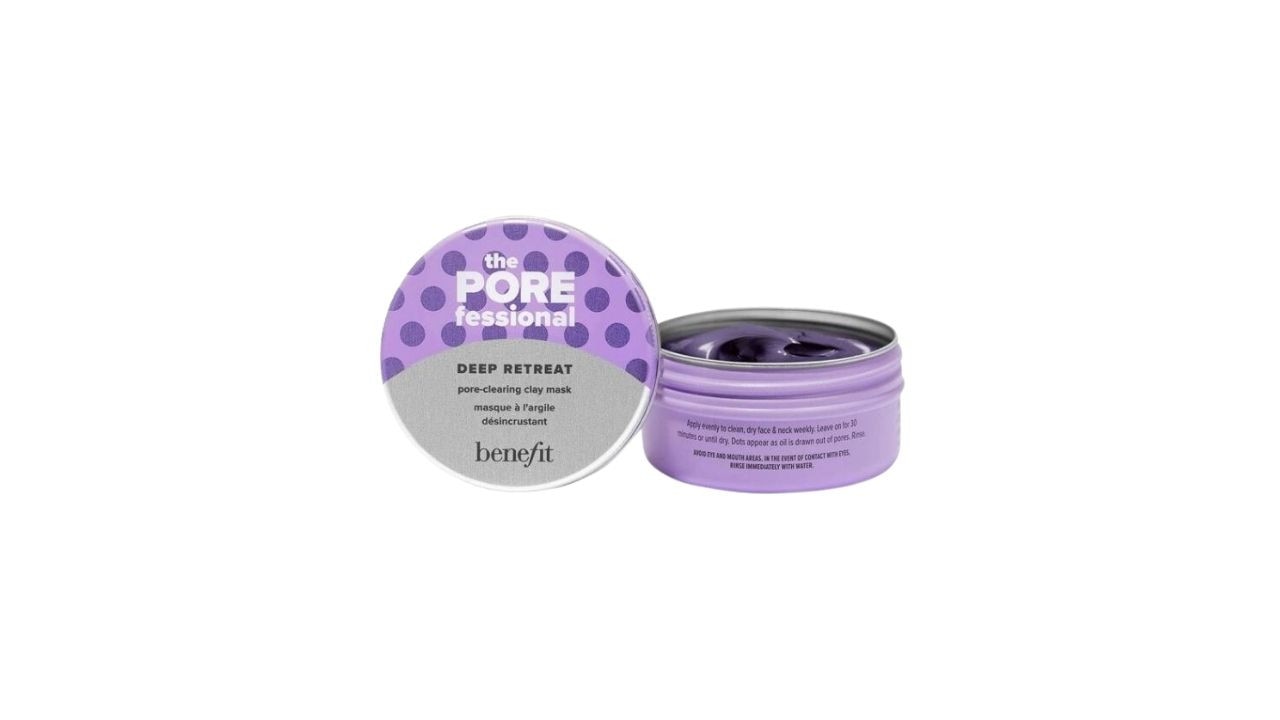 Benefit's new skincare range gets a big tick of approval from the Best Of team, especially this mask which Shopping Writer Marina Tatas was "very impressed" by.
"I usually stay away from clay masks as they can sometimes feel a little harsh and stripping. But this one from Benefit is an absolute game-changer," she said.
"It applied velvety smooth, and after about 15-20 minutes, I was shocked by the visible difference to my skin.
"My pores looked tiny and my skin's texture (which is something I do struggle with) looked completely smoothed out."
Caudalie Vinergetic C+ Instant Detox Mask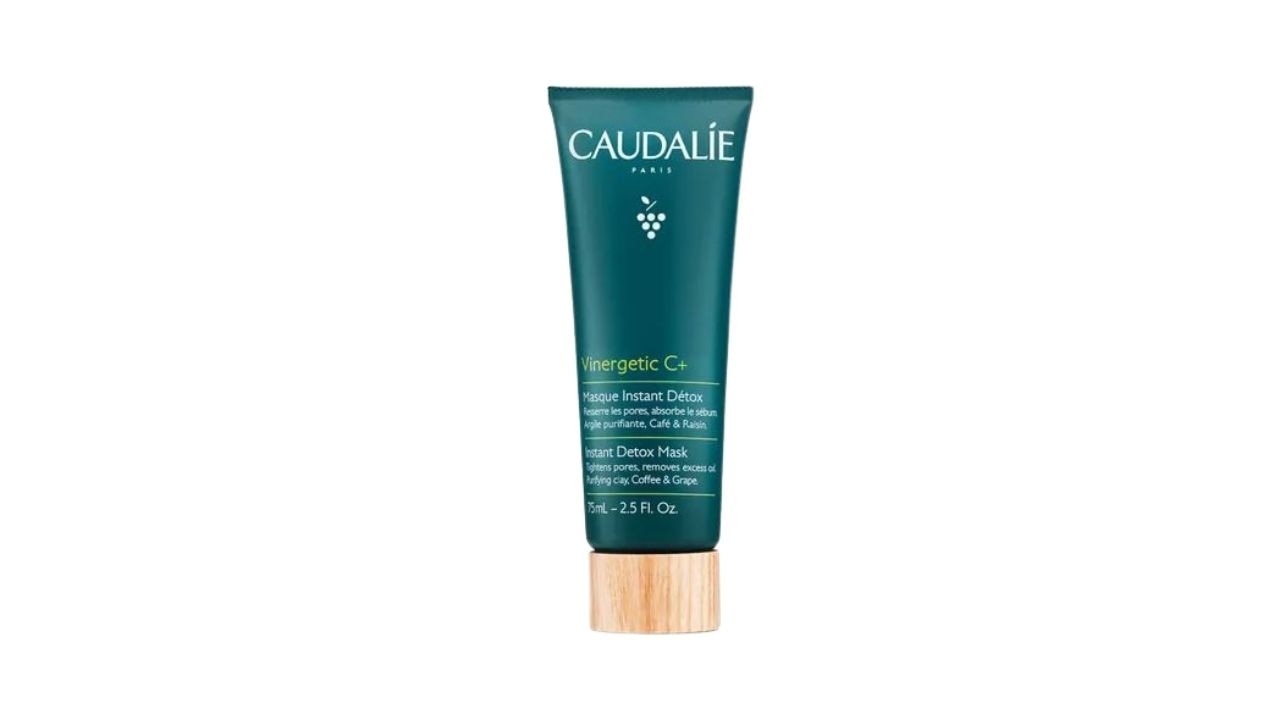 This is another clay mask that gets a huge amount of hype online after it went viral on TikTok in 2021.
The mask contains clay, coffee and grape to purify skin and tighten pores as well as refining skin.
TikTok users say they are "obsessed" you can "actually see it working" to refine pores, saying the results are "crazy" good.
innisfree Super Volcanic Pore Clay Mask 2X 100ml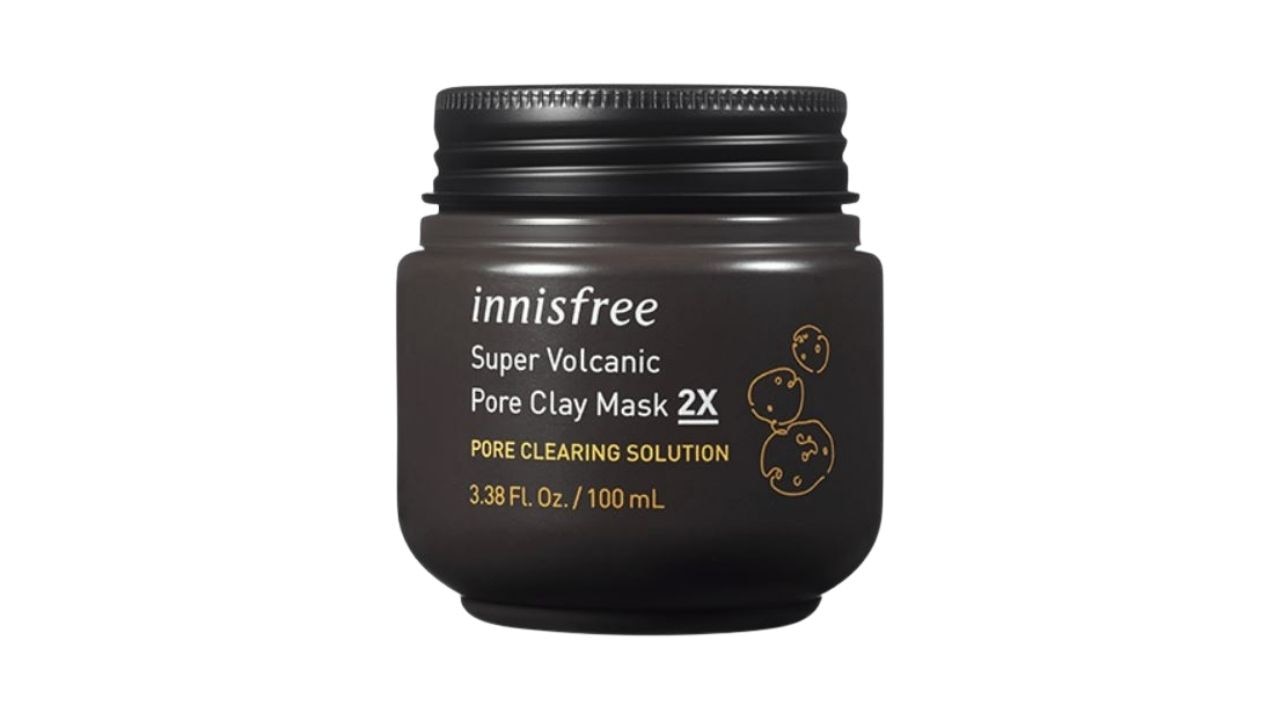 innisfree Super Volcanic Pore Clay Mask 2X 100ml. Picture: Adore Beauty.
This is a good alternative for people with sensitive skin, says Amy.
"If you find clay masks too drying, this Korean skincare option is gentle but effective at clarifying congestion and reducing the appearance of pores," she said.
The deep cleaning mask contains Jeju Super Volcanic Clusters™ and AHA to gently clear skin of breakouts and congestion.
The Inkey List Kaolin Clay Face Mask
This brand often gets compared to The Ordinary thanks to its focus on top notch ingredients, minimalist packaging and wallet friendly prices.
This clay mask ticks all the boxes and contains gentle white clay to target excess oil and skin impurities.
BEST HAIR MASKS
Kérastase Elixir Ultime Original Hair Oil 100ml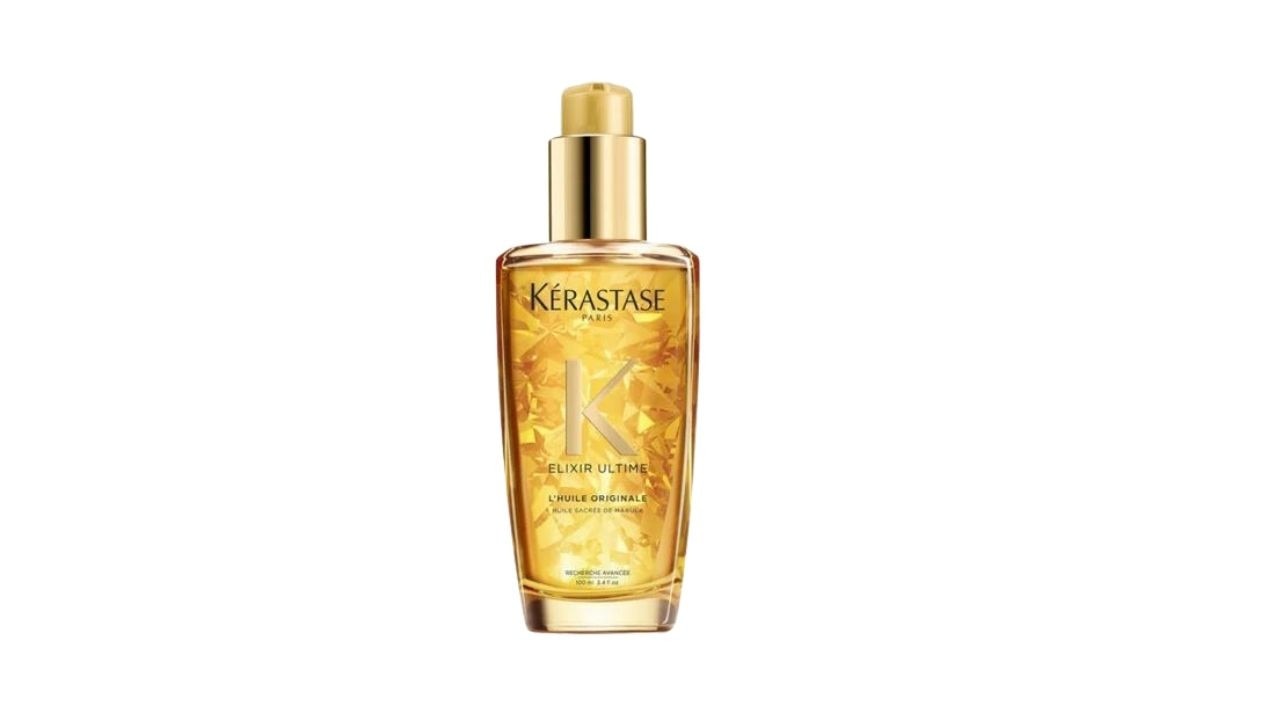 This has been a cult product for years and I can say it well truly lives up to the hype. The first time I used it I was blown away by the results — it made my hair silky smooth and added some much-needed shine, all without making my tresses greasy or weighed down.
While it's designed to be applied to damp hair before heat styling it also works well as a top-up between washes if your ends start to get frizzy and dry, simply apply a small amount to your dry hair.
MOROCCANOIL Weightless Hydrating Mask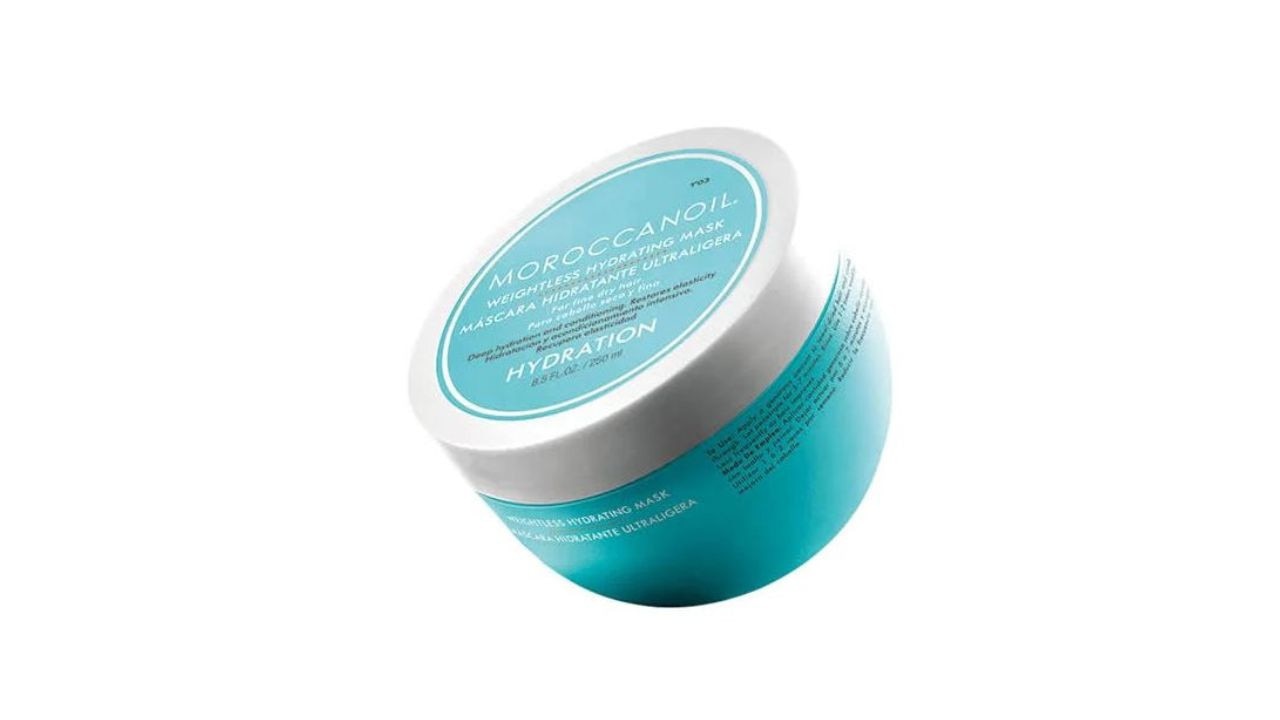 This is my all-time favourite hair mask as it gives me an instant pick me up, especially in the colder months when my hair is especially dry.
My hair gets dry easily but because it's quite fine I struggle with using hydrating hair products at times as I find it just weighs things down — except for this mask.
It's the kind of mask that I notice when I haven't been using it as consistently as I should, as when I'm diligent it delivers ultra shiny hair and less frizz that doesn't need as much heat styling.
The five minute mask contains argan oil, hydrolysed vegetable protein and shea butter to hydrate hair as well as restoring shine.
Joico K-Pak Color Therapy Luster Lock 140ml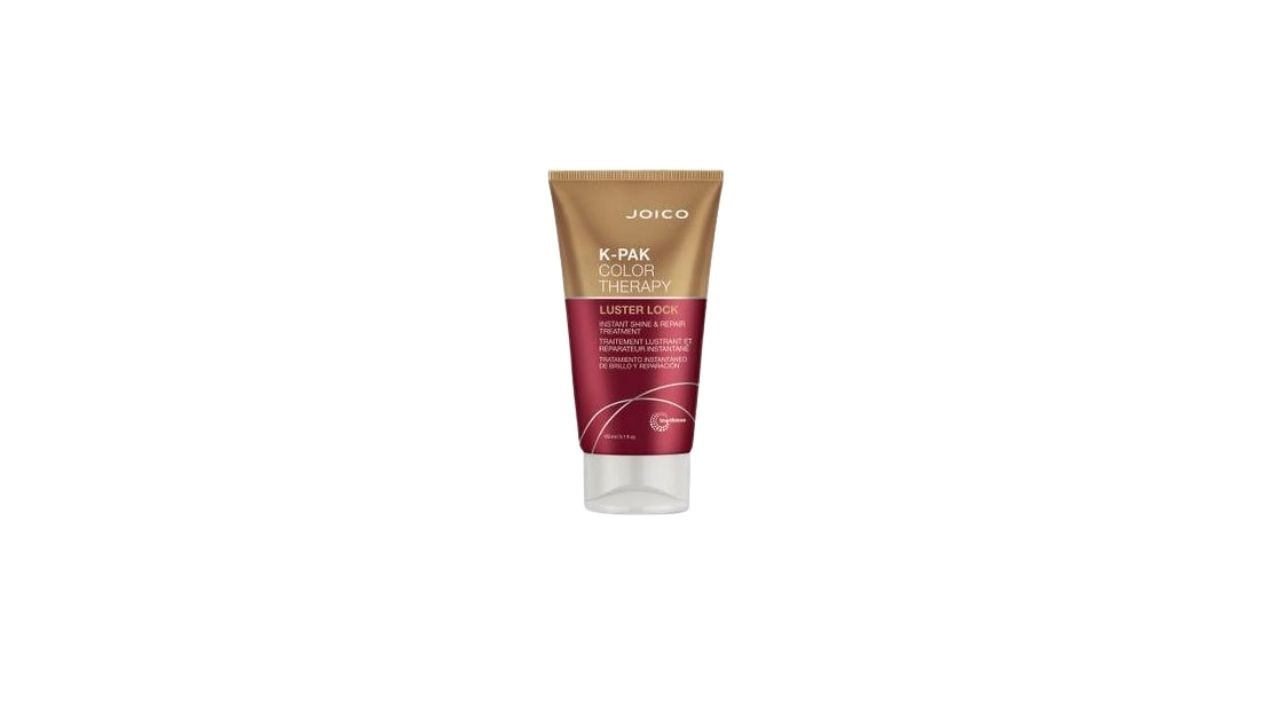 International hairstylist and Joico's global artistic director Richard Mannah told news.com.au this mask is the "best one I've ever used" — and plenty of shoppers also agree.
The mask promises to restore colour and shine after just one use, as well as reducing future breakage and making tresses softer.
Containing nourishing argan and manchetti oils, the Joico mask is suitable for brunette and blonde coloured hair.
Five-star reviewers describe the mask as their "secret weapon" for coloured hair, with one shopper writing: "My hair is damaged through regular colouring, sea air and sunshine.
"I found this product was excellent, easy to use and left my hair shiny, soft and manageable."
ghd Rehab – advanced split end treatment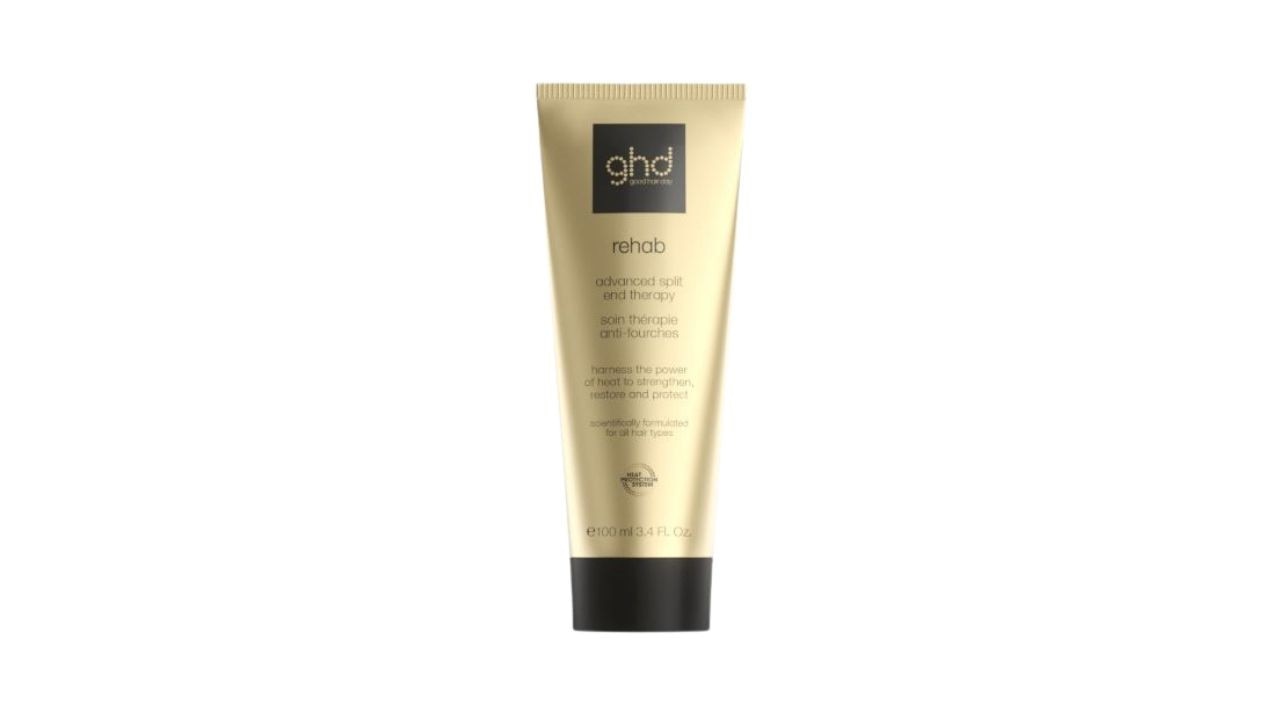 "This little gem really does perform," says Anthony. "Apply a few drops into your palms and glide through the troubled areas and then style your hair as usual."
The treatment is a heat-activated serum that protects against split ends, all you need to do is apply it to towel-dried hair before styling.
Olaplex No. 8 Bond Intense Moisture Mask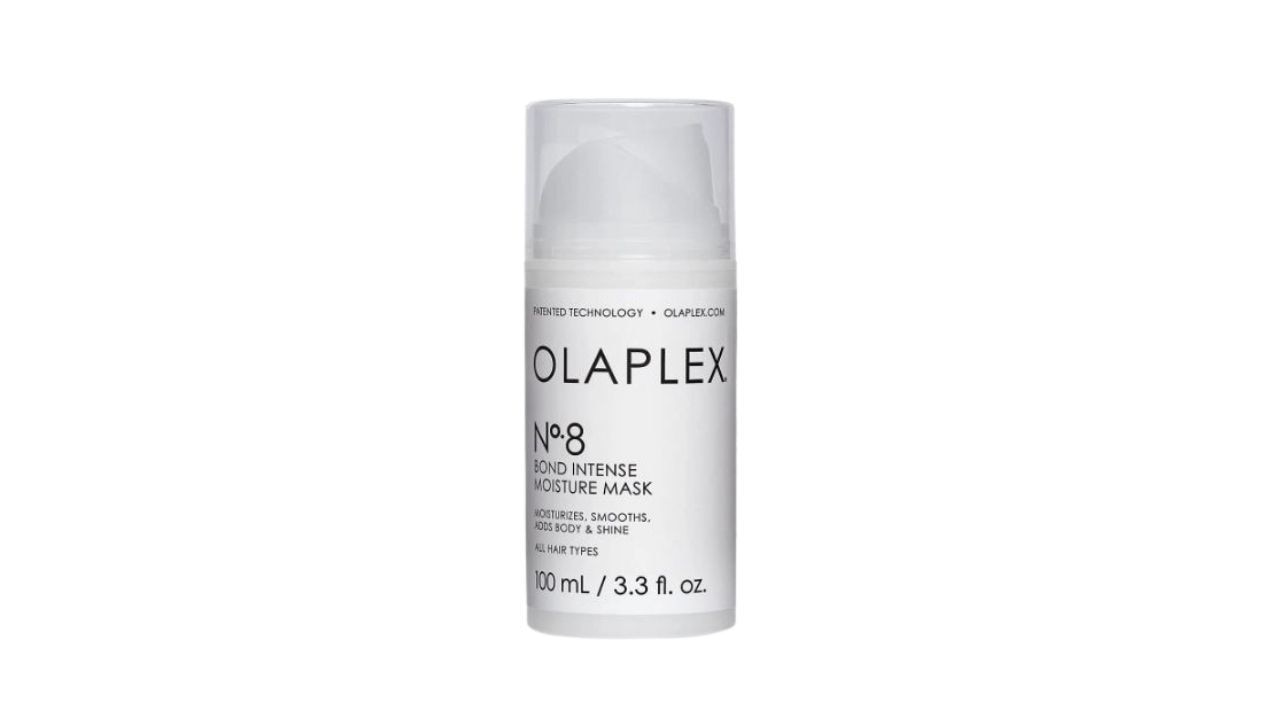 No list of the best hair products would be complete without the inclusion of Olaplex, the cult haircare brand loved by celebrities like Kim Kardashian and Drew Barrymore.
Suitable for all hair types, this mask works to intensely moisturise hair and help repair visibly damaged locks.
"So I don't usually do reviews. But this product is amazing. My hair was bleached and heat damaged but feels so silky soft," one five-star review reads.
Davroe Argan Oil Instant Treatment 75ml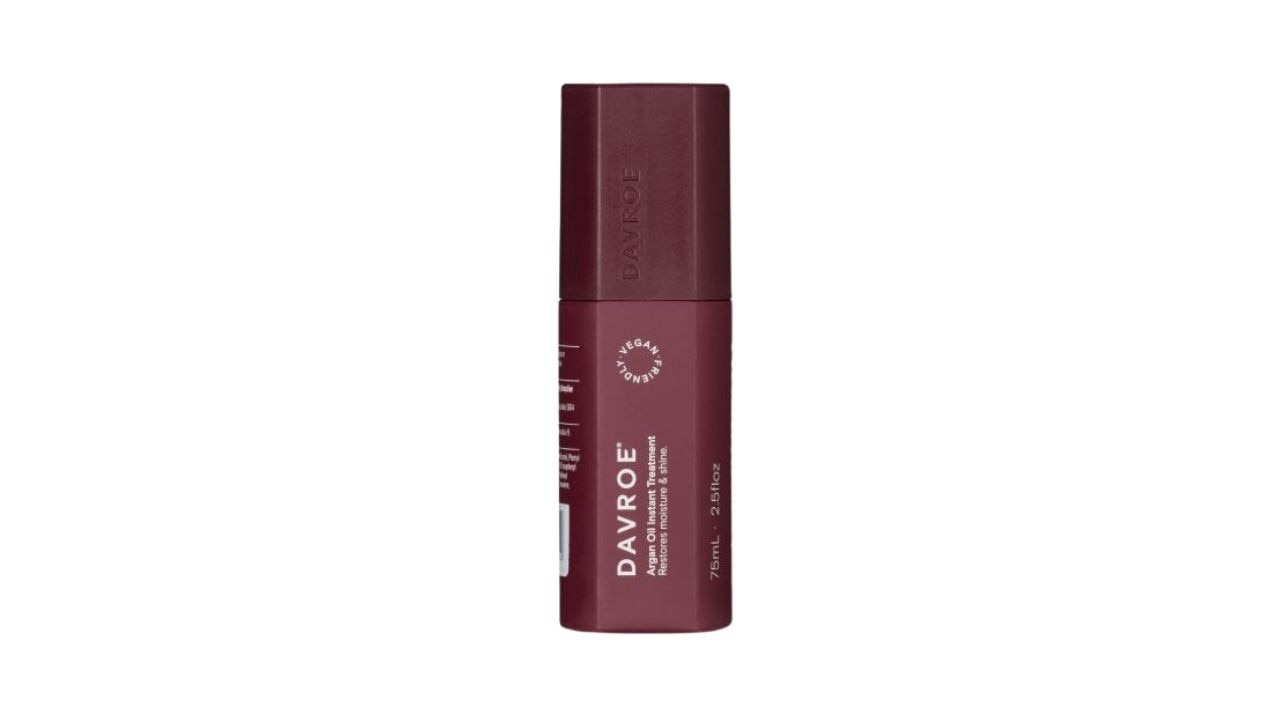 As someone with blonde hair, one of the pains with oil-based treatments is that they can leave hair looking unintentionally greasy.
Anthony recommends this argan oil mask as it is "super light and doesn't leave even the finest hair strands appearing greasy or dirty".
"It is perfect for all hair types and works really well; I've found it on extra curly hair that needs maximum shine," he added.
The Australian-made treatment is also vegan and paraben/sulfate free.
OUAI Fine To Medium Hair Treatment Masque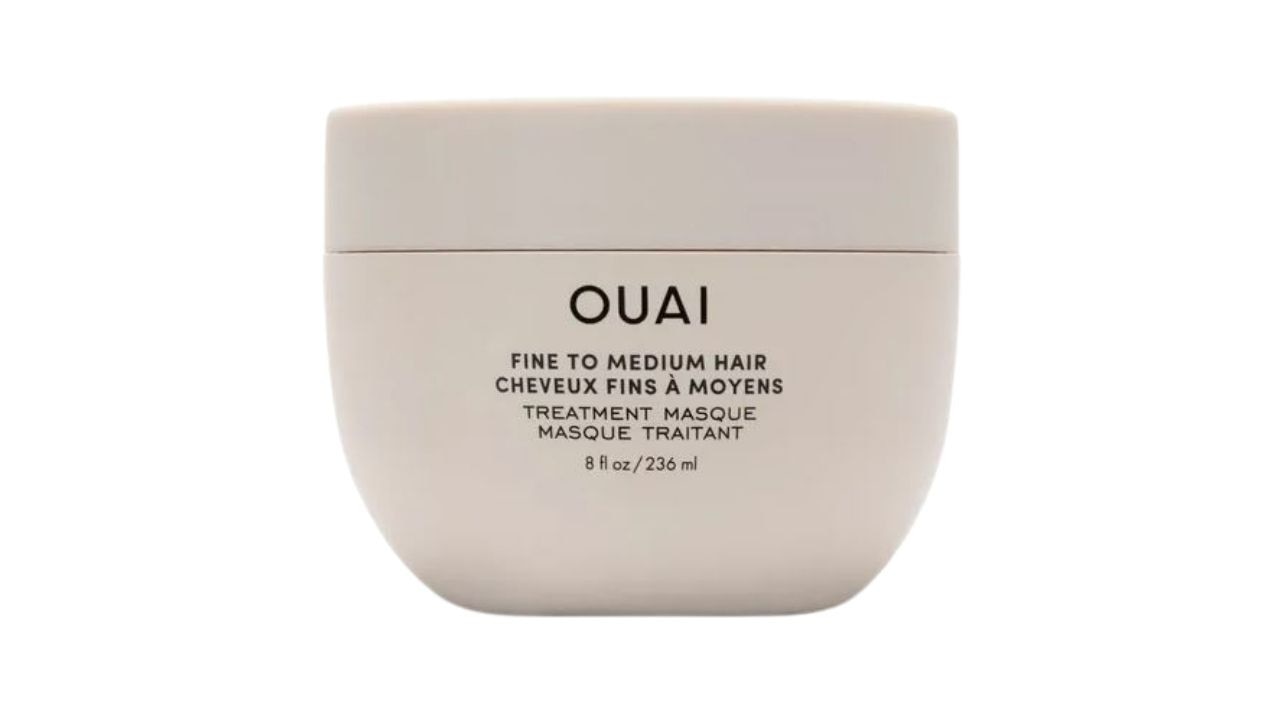 This hair mask from celebrity stylist Jen Aiken's own brand has a cult following for a reason. Containing shea butter, panthenol and hydrolysed keratin, this mask targets frizz and split ends to leave hair stronger and hydrated.
Suitable for fine hair, this mask is a great option if other hair treatments make your tresses feel weighed down afterwards.\
BEST BODY MASKS
Aceology Cheeky Butt Mask Trio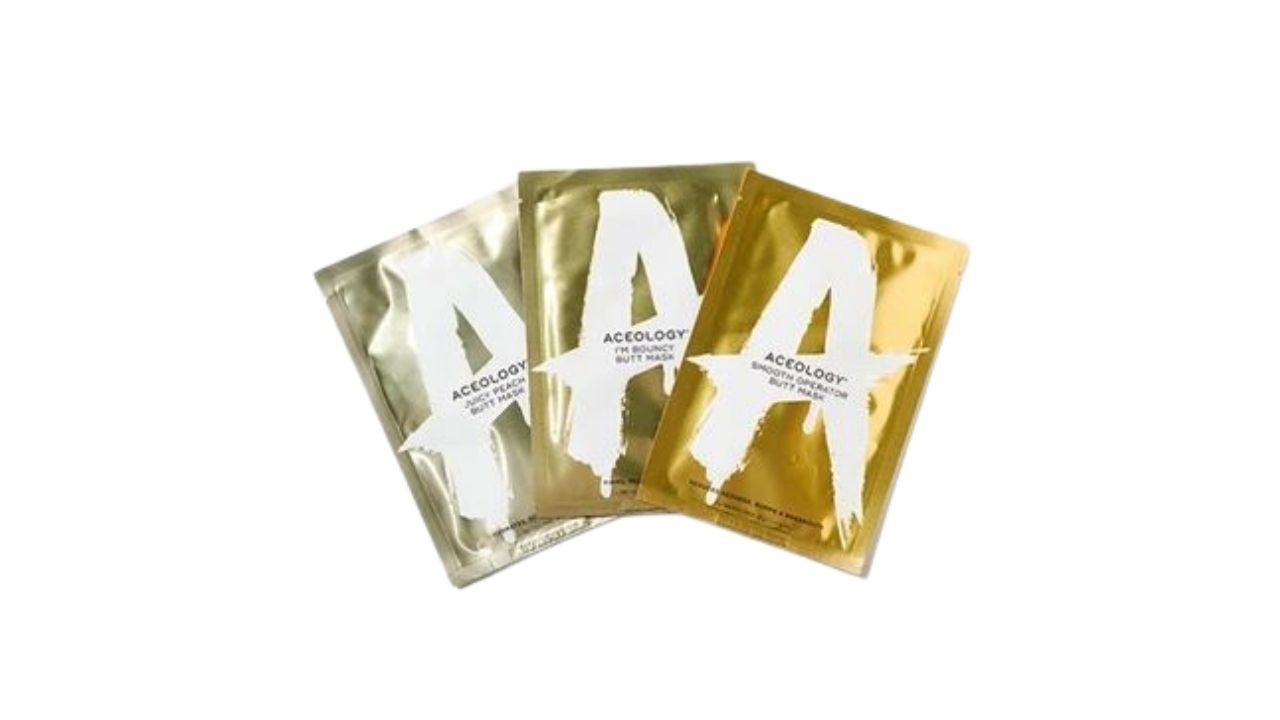 This pack contains three sheet masks for your butt that target different concerns. The Juicy Peach Butt Mask improves circulation and hydrates, the I'm Bouncy Butt Mask firms skin and smooths lumps while the Smooth Operator Butt Mask targets irritated skin and fades masks.
CeraVe SA Renewing Foot Cream 88ml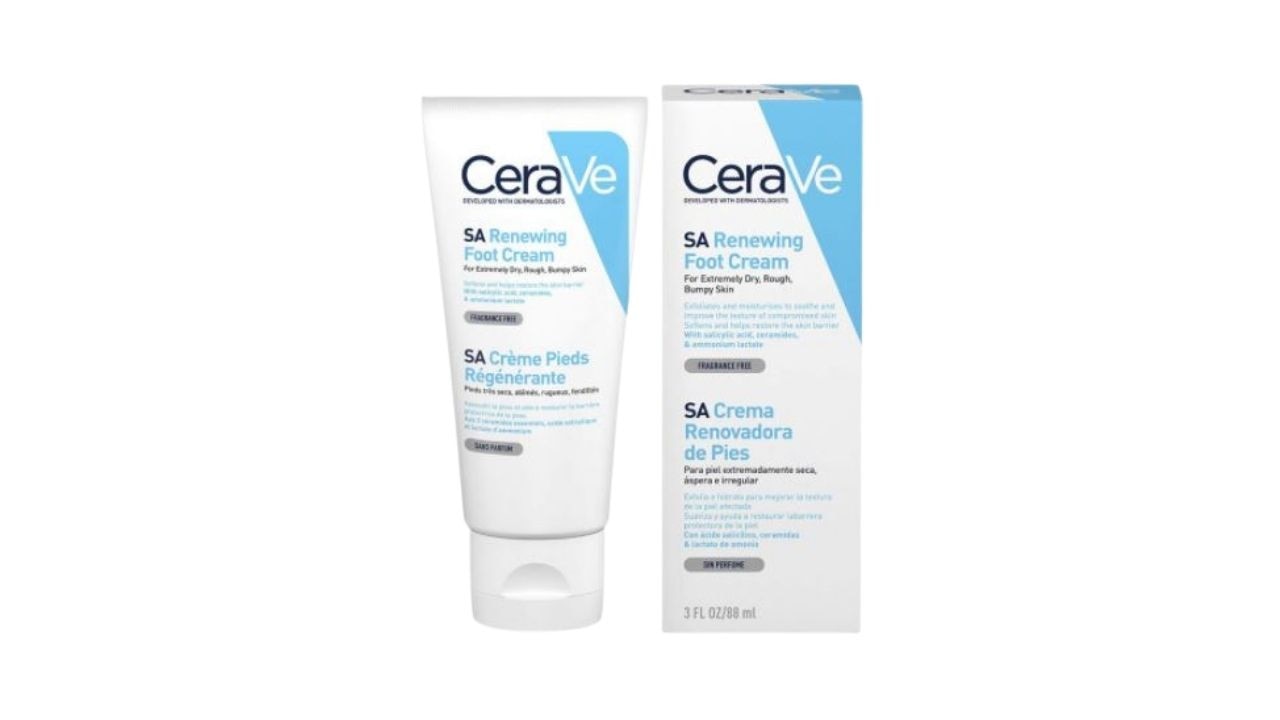 Forget those foot masks that leave your skin peeling off for days, this foot cream is a much less messy option.
The non-greasy cream works like a chemical exfoliator for your face, containing salicylic acid to improve foot texture.
It also has three essential ceramides and hyaluronic acid to leave your feet seriously hydrated.
Kind-ly The Armpit Detox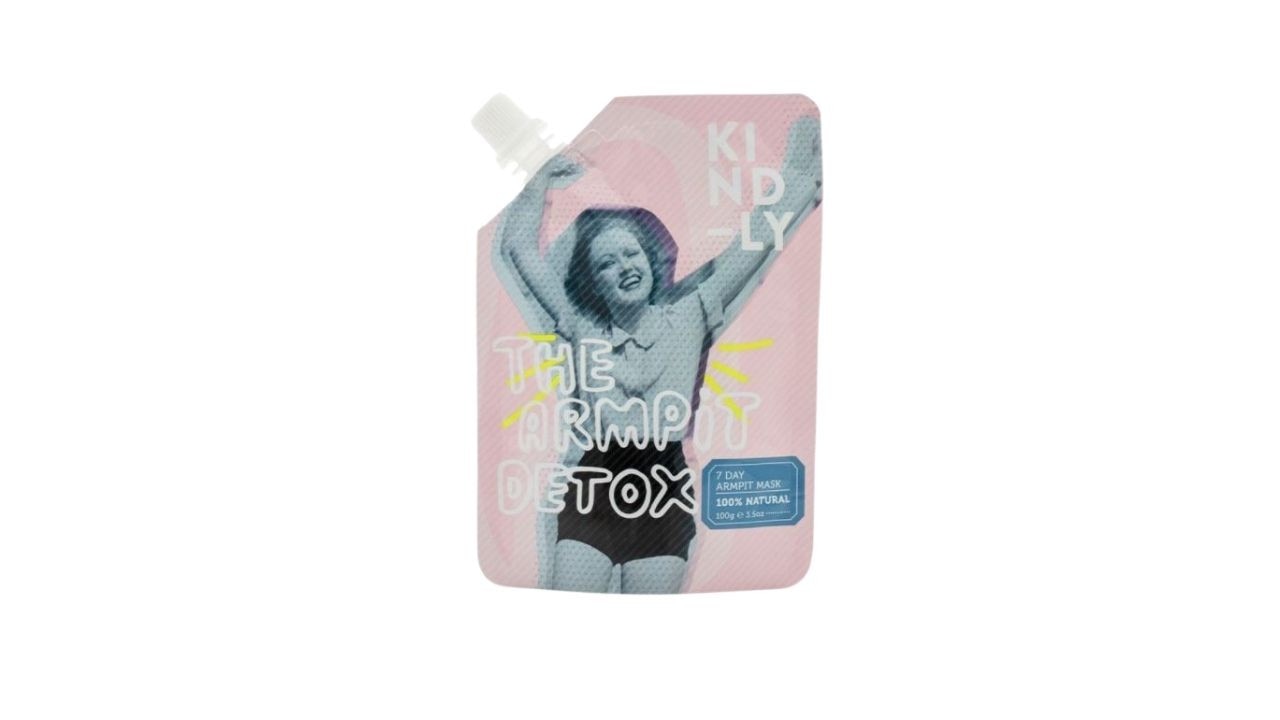 I first used the armpit mask when I made the move to natural deodorant in 2021 and still like to use whenever I feel like I've been a bit, ahem, sweatier than normal.
The refreshing mask has a pleasant smell and contains activated charcoal, Australian bentonite clay and colloidal silver to target odour.
Booby Tape Pink Clay Breast Mask
Made from Australian kaolin clay this mask is designed to hydrate and firm the decolletage area.
The all-natural formula is also vegan and targets skin impurities.
Sand & Sky Australian Pink Clay Smoothing Body Sand Exfoliator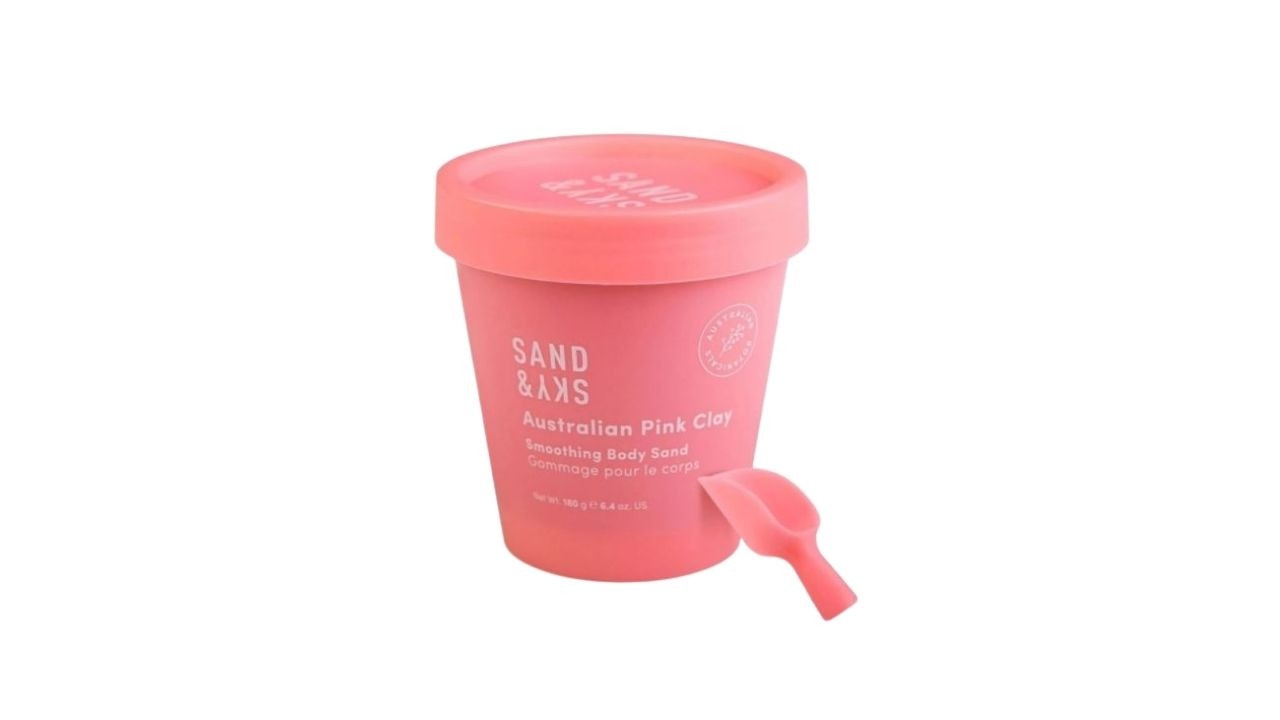 This body scrub contains macadamia and coconut shell to slough away dead skin, while pink clay helps to even out skin texture.
A little goes a long way when using this product and the tub comes with a cute spade to scoop out the product.
HOW OFTEN SHOULD I USE A FACE MASK?
While not as essential as a good moisturiser or vitamin C serum, using a mask consistently can help you address specific skin concerns like blackheads or dryness over time. "If you have the time (and can be bothered), add a mask targeted to your specific skin concerns into your weekly routine," Amy says.
"I'm a bit too lazy for that, but if I want a temporary quick fix for things like dehydration, dryness, dullness, blackheads and congestion, a mask usually delivers."
HOW OFTEN SHOULD I USE A HAIR MASK?
If you want to see results, you should consider adding a mask to your hairwashing routine on a weekly basis, says Anthony.
"Once a week without fail … make this a part of your weekly self-care routine, and it's only an extra five-20 minutes that you need to leave your treatment in before rinsing," he explained.
Richard recommends using a mask "at least once every two weeks" adding that a "good mask should hydrate and moisturise your hair to feel healthy and soft".