WINTER'S TOP HAIR TRENDS 2022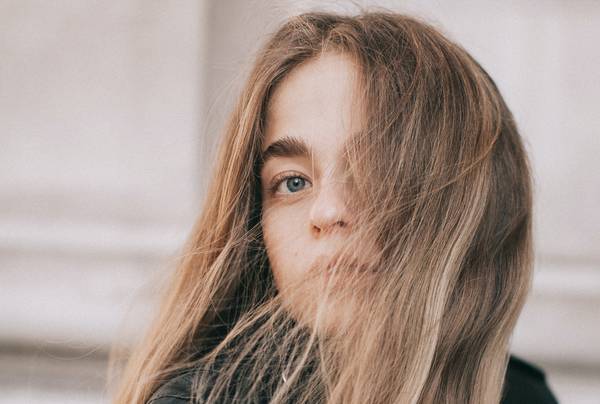 Now's not the time to go into hibernation and lose your beauty mojo. Especially when it comes to your hair. A new cut, colour…or even hair tool is a great one-step fix for refreshing your look, without the daily fuss of reinventing yourself. Highlights and lobs are all well and good for summer, but in winter, it's the season of rich, warming colours, unexpected layers, and effortless waves no matter how thick your hair.
We asked leading Australian hairstylist Anthony Nader from RAW Salon to share with us the top winter hair trends for 2022, along with his insider secrets to nailing them.
THE CUT: AIRY SHAG
The hair trend: "My clients are asking me for more 'lightness and airiness', if you will, for the cooler months, so they can style and go without a lot of fuss with upkeep."
What's to love about it? "It's my answer to embracing Lo-Fi hair while looking runway ready."
What to ask for: "This haircut fuses between the famous '80s butterfly cut and the '70s shag. Foregoing the one length and adding multiple layers that are seamlessly airy is the absolute key here."
"This haircut oozes femininity and softness and is really playful."
ANTHONY NADER, AUSTRALIAN HAIRSTYLIST
THE COLOUR: CHESTNUT CHOCOLATE GLAZE
The hair trend: "Winter is the time for those of you who want to wash away your summer bottle blonde, or for natural brunettes craving more depth and a rich sheen to your mane. Your go-to inspo here is Hailey Bieber."
What's to love about it? "The beauty of this winter-warming hue is that it will add that missing glow to dull complexions and make your eye colour pop instantly."
Nader's top tip: "Don't get too hung up on blanketing over your old highlights around your face as those babylights will add dimension and texture, which helps even the finest of strands appear thicker."
What to ask your hairdresser for: "A glaze is the answer for the most natural colour effect, and you won't get any re-growth either."
THE PRODUCT: WIDE STRAIGHTENING IRON
The hair trend: "Can't get the voluminous waves you desire with your blow-dryer and brush? You need a wide straightening iron."
The tool you need: Nader's own and just-launched ltn hair wide heat styling iron.
Who will love it: The 38mm plates are great for thicker, coarser hair types and longer lengths. You can use the rounded barrel to easily create curls and waves, not just straight locks.
Nader's top tip: "These plates are ceramic, and they'll give even the most unruly hair texture the silkiest-smooth finish because it locks in moisture. No need to turn the heat setting right up either, as I believe that you should start around 150 degrees."
Product you'll need: O&M Project Sukuroi Tube
"I love O&M Project Sukuroi Tube for achieving a smooth but not flat finish when heat styling. I find it also prolongs the life of my style, plus, it contains nourishing ingredients to repair dry winter hair."
CHELSEA TROMANS, A-BEAUTY BEAUTY EDITOR